It's a growing trend. If you've landed on this page, you're seeking products for women that combat hair loss and thinning hair, or just help prevent both. You're not alone.
The most significant cause of hair loss in women is female-pattern hair loss (FPHL), which affects about one-third of susceptible women, which equals out to some 30 million women in the United States.
21 million American women currently suffer from some form of alopecia. 12 percent of women with hair loss pursue restoration treatment, as compared with 20 percent of male alopecia sufferers. 80 percent of women experience noticeable hair loss by the age of 60. 40 percent of all alopecia patients are female.
If you go to a dermatologist, you'll find that many of the dermatologists for women will recommend a topical minoxidil 2% solution for hair loss issues, if more severe, they will go with a stronger minoxidil 5% solution.
Two big brands that have emerged for women are Vegamour and Viviscal. Let's take a look at both of these brands and their best selling product and compare them to see which one may be right for you.
VEGAMOUR REVIEW
Vegamour is a brand that has come up real quick in the last two years that has mostly focused on vegan products for hair that claim to help combat issues like hair loss and thinning hair. Vegamour has developed a line of products from shampoos to serums that have taken market share for women in the market. Let's take a look at their best seller, the hair gro serum.
VEGAMOUR GRO HAIR SERUM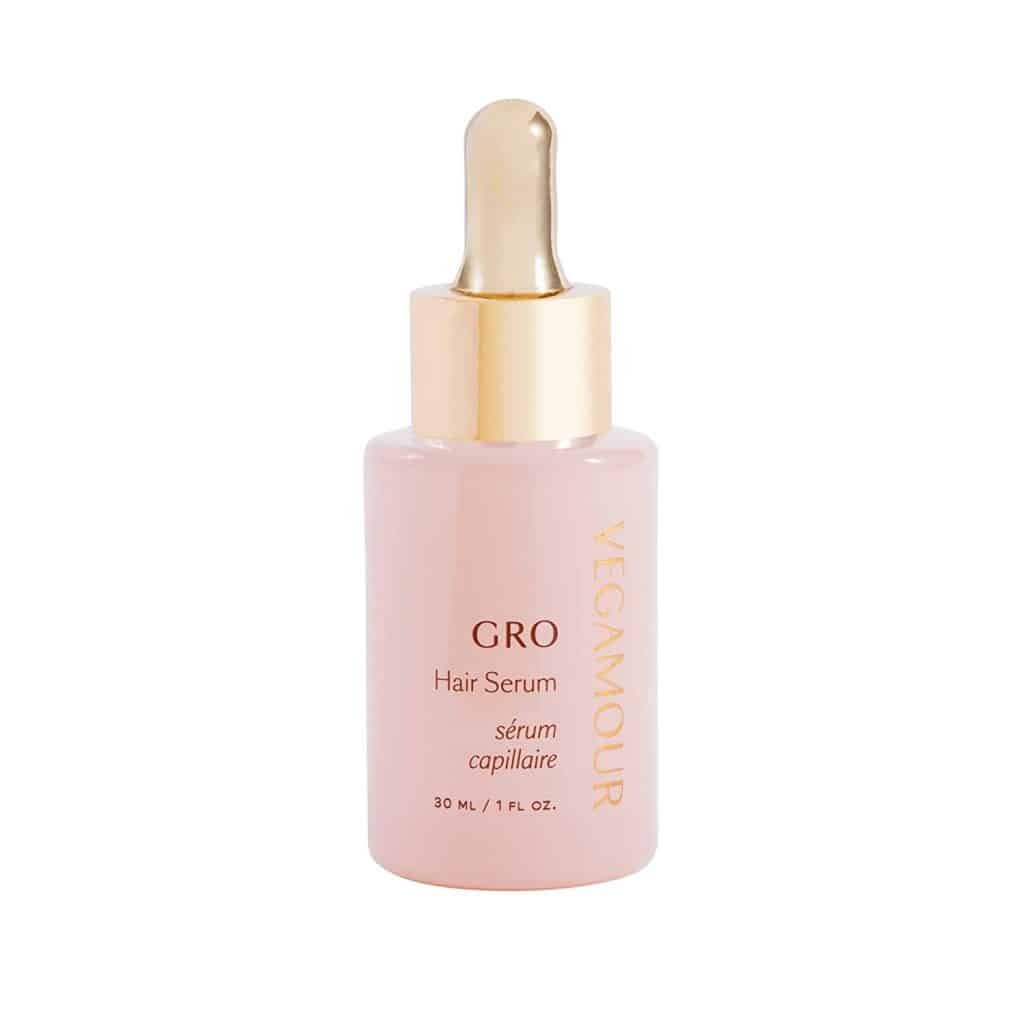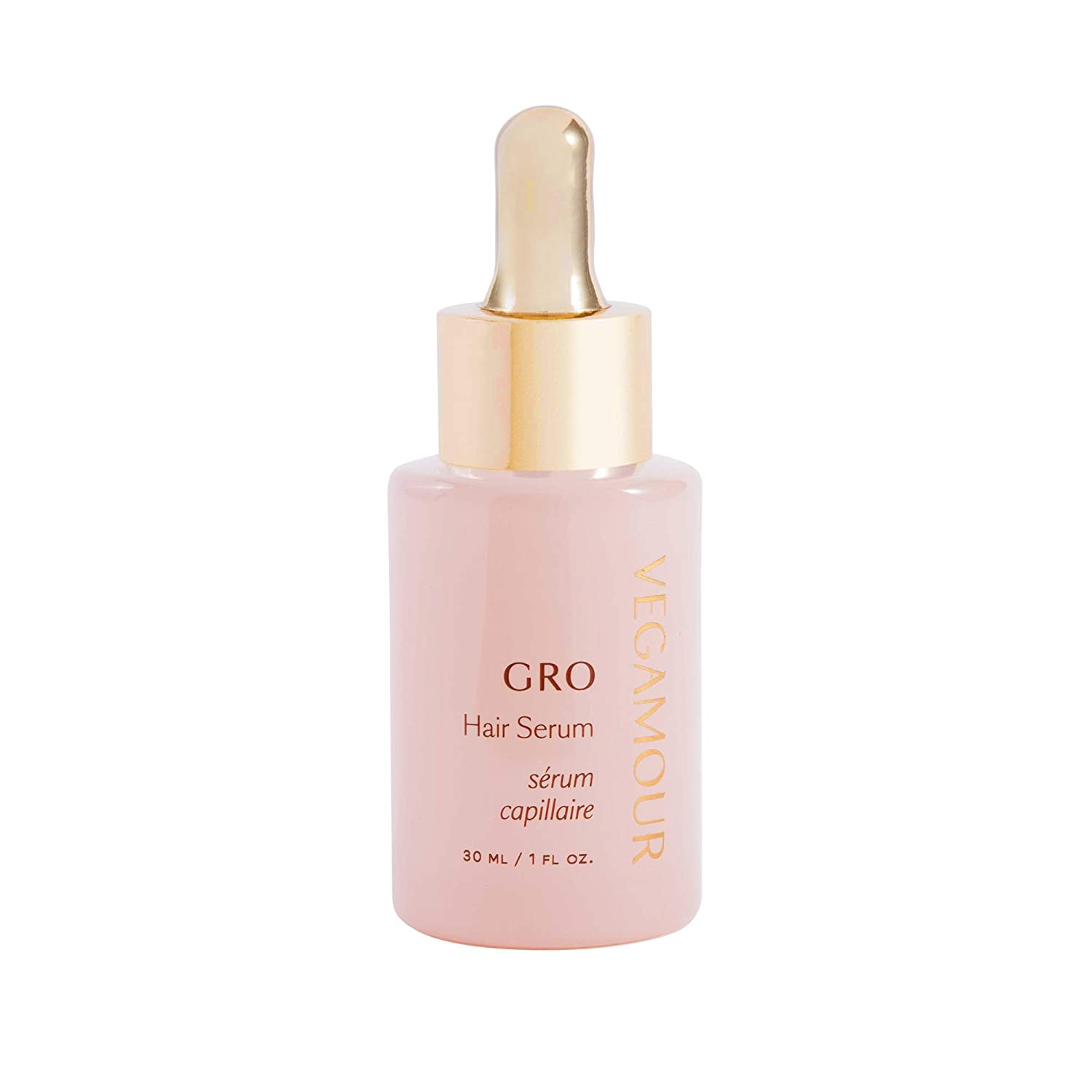 This is the best selling hair serum from Vegamour. If you're dealing with hair loss and looking for growth, this is the product that Vegamour really sells you on. Let's take a look at some quick highlights from Amazon:
HEALTHY HAIR GROWTH – Plants extracts help visibly increase hair density up to 50%
SAFE & EFFECTIVE – We left out all the bad stuff found in other products
STRONGER ROOTS – Use it as an all-over scalp energizer
PROVEN INGREDIENTS – Our original, vegan formula helps hair grow longer, stronger
STRESS-BUSTING! – Massage serum into scalp and relax! 90-DAY, Money Back Guarantee!
VEGAMOUR GRO HAIR SERUM INGREDIENTS
water/aqua/eau, butylene glycol, alcohol denat. glycerin, caffeine, curcuma longa (turmeric) callus conditioned media, panthenol, disodium edta, limonene, citrus aurantium bergamia (bergamot) peel oil, trifolium pratense (clover) seed extract, vigna radiata seed extract, sodium benzoate, linalool, potassium sorbate, gluconolactone, biotin, citral, calcium gluconate, oligopeptide-2.
VEGAMOUR GRO SERUM BEFORE & AFTER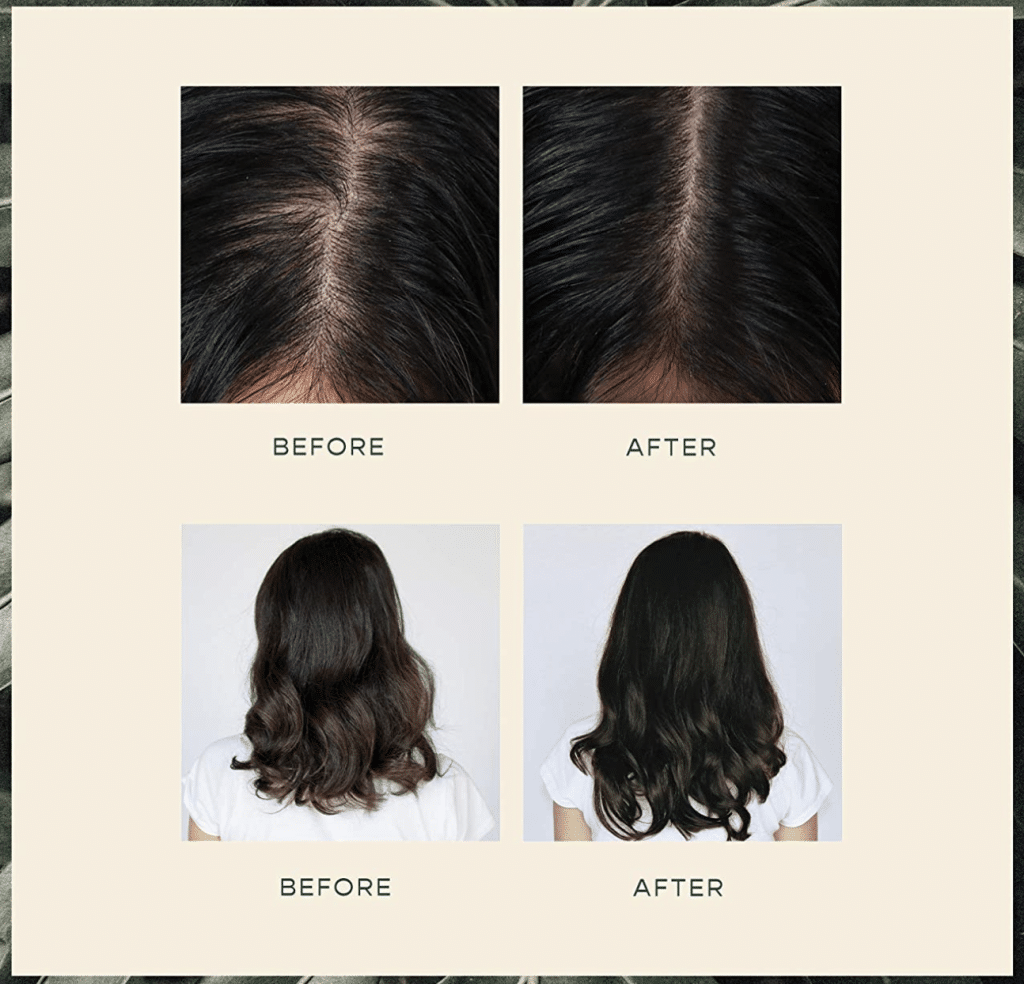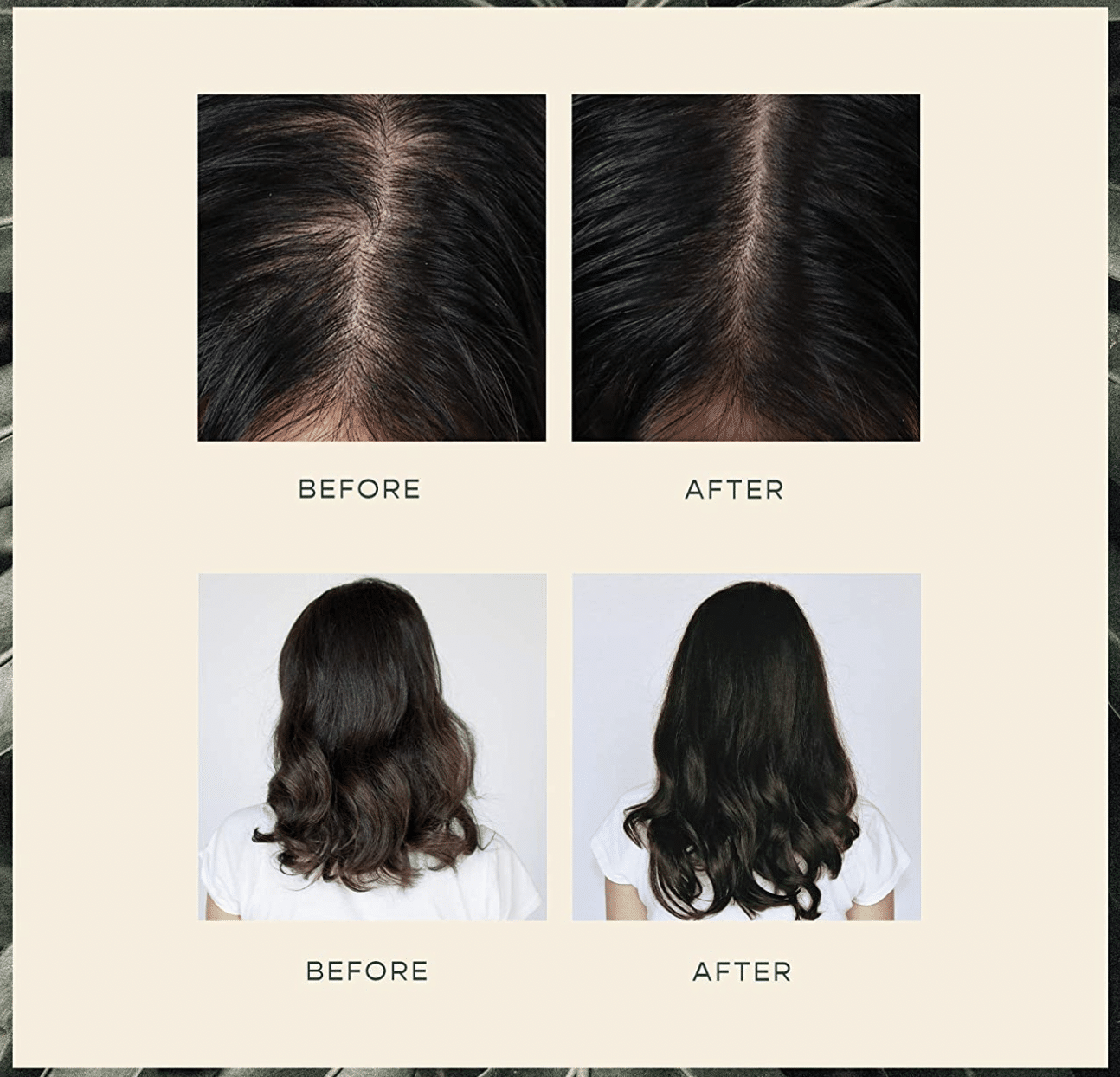 VEGAMOUR HAIR GRO SERUM CUSTOMER VIDEO REVIEW
---
VIVISCAL REVIEW
Viviscal is one of the more known brands in the market today. It is widely sold throughout pharmacies around the country and online. Viviscal is also targeted mostly toward women with their best seller being a supplement for hair growth and to help combat hair loss in women. Like Vegamour, Viviscal has also created a whole product line from the hair growth / hair loss side of things, but we'll focus on their best seller.
VIVISCAL HAIR GROWTH SUPPLEMENT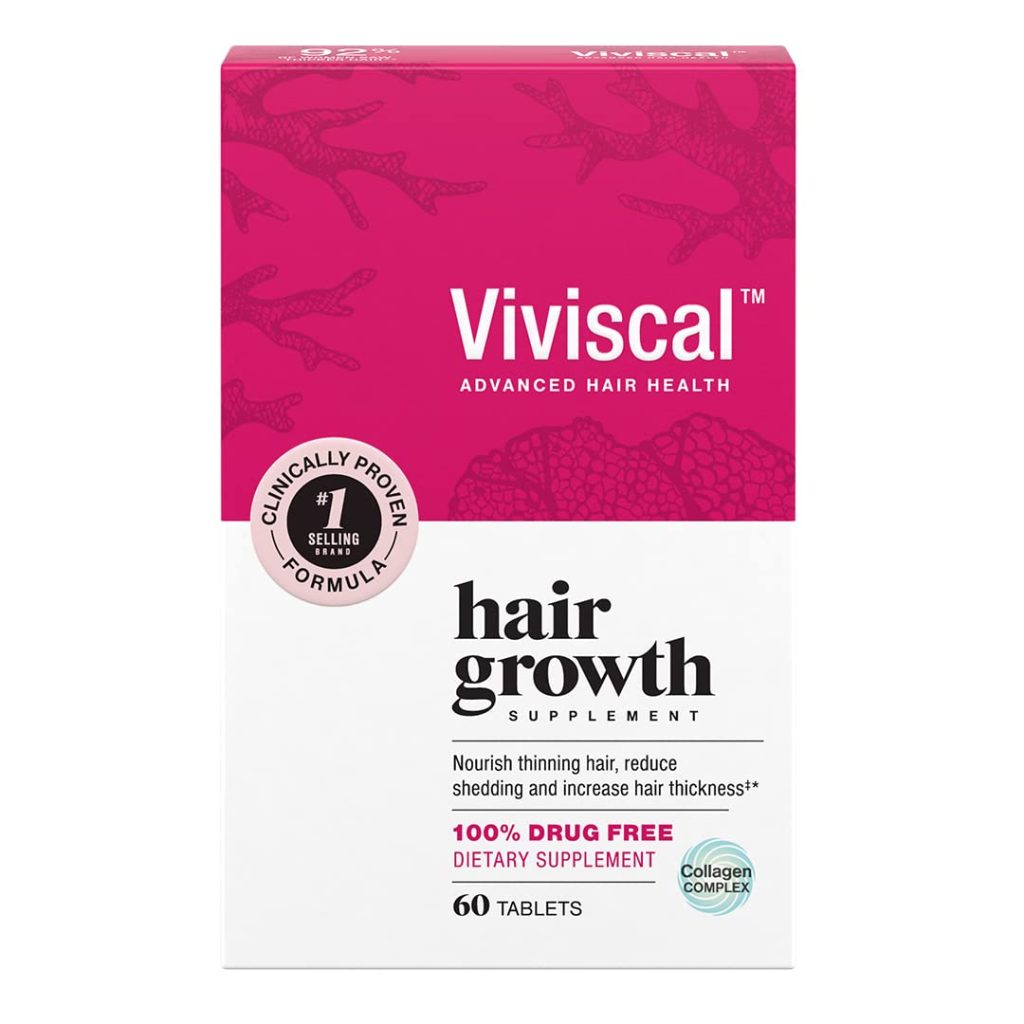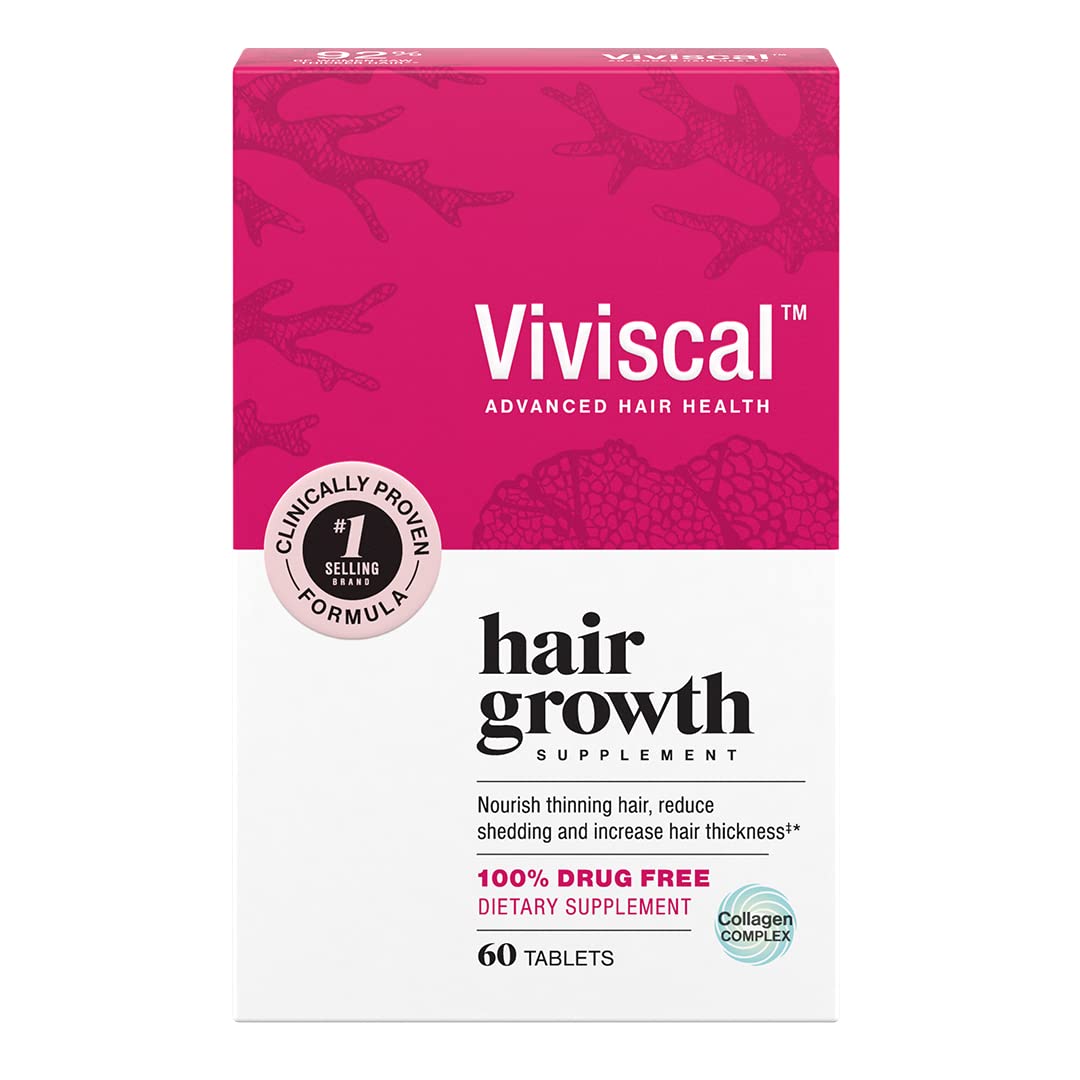 This is known to be one of the best selling supplements for women in the market to combat hair loss and thinning hair. With clinically proven ingredients, there are some benefits and features that make this a great option for women seeking to address these hair issues as well as overall hair health. Let's take a look at some highlights from Amazon:
SUITABLE FOR ALL HAIR TYPES: 40% of Women will have noticeable thinning hair by age 40. Stress, hormonal changes, poor nutrition, natural aging, menopause, post-pregnancy, heredity, medication and over styling can impact the health of your hair and lead to thinning and excess shedding. Viviscal Hair Growth Vitamin Supplements have been scientifically proven to nourish thinning hair and promote existing hair growth.[1,6]

TRUSTED & CLINICALLY PROVEN: Backed by 25 years of Research & Development with comparable formulas, millions of women around the world have discovered the power of Viviscal to promote thicker, fuller and healthier looking hair. Clinical data showed a 32% increase in number of hairs and 39% decrease in hair shedding in clinical studies.[3,6] 92% of Women reported an increase in hair thickness, noted a significant increase in quality of life and were satisfied with Viviscal results when taking Viviscal twice a day for 3-6 months. [4,5,6]

AWARD WINNING FORMULATION (Harper's Bazaar Anti-Aging Award 2020) is 100% drug free, with new and improved taste, made with proprietary Aminomar Collagen Complex and other key ingredients to support healthy hair growth including Biotin, Zinc, Vitamin C, Iron, and Niacin.

THICKENING SYSTEM: Viviscal offers scientifically formulated products that promote healthy hair growth from the inside plus gorgeous hair on the outside. For best results take two Viviscal Hair Growth Supplements daily plus use the Viviscal Densifying Shampoo, Conditioner and Elixir hair care system to gently clean the hair and scalp for healthy, conditioned and nourished hair.[1] No Parabens, SLS or Sulfates. Safe for daily use. 9 out of 10 consumers said their hair appeared thicker and fuller after just 1 week of using the Viviscal Densifying topicals. [5]
VIVISCAL HAIR GROWTH SUPPLEMENTS INGREDIENTS
Vitamin C (from Acerola (fruit) powder and Ascorbic Acid), Microcrystalline Cellulose, Maltodextrin, Horsetail (stem) Extract, Iron (from Ferrous Fumarate), Hydroxypropyl Cellulose, Zinc (from Zinc Oxide), Biotin, Niacin (as Niacinamide), Croscarmellose Sodium, Magnesium Stearate, Millet Seed Extract, Natural Orange Flavor, Methyl Cellulose, Silicon Dioxide, Glycerin.
BUY VIVISCAL HAIR GROWTH SUPPLEMENT NOW
VIVISCAL HAIR GROWTH BEFORE & AFTERS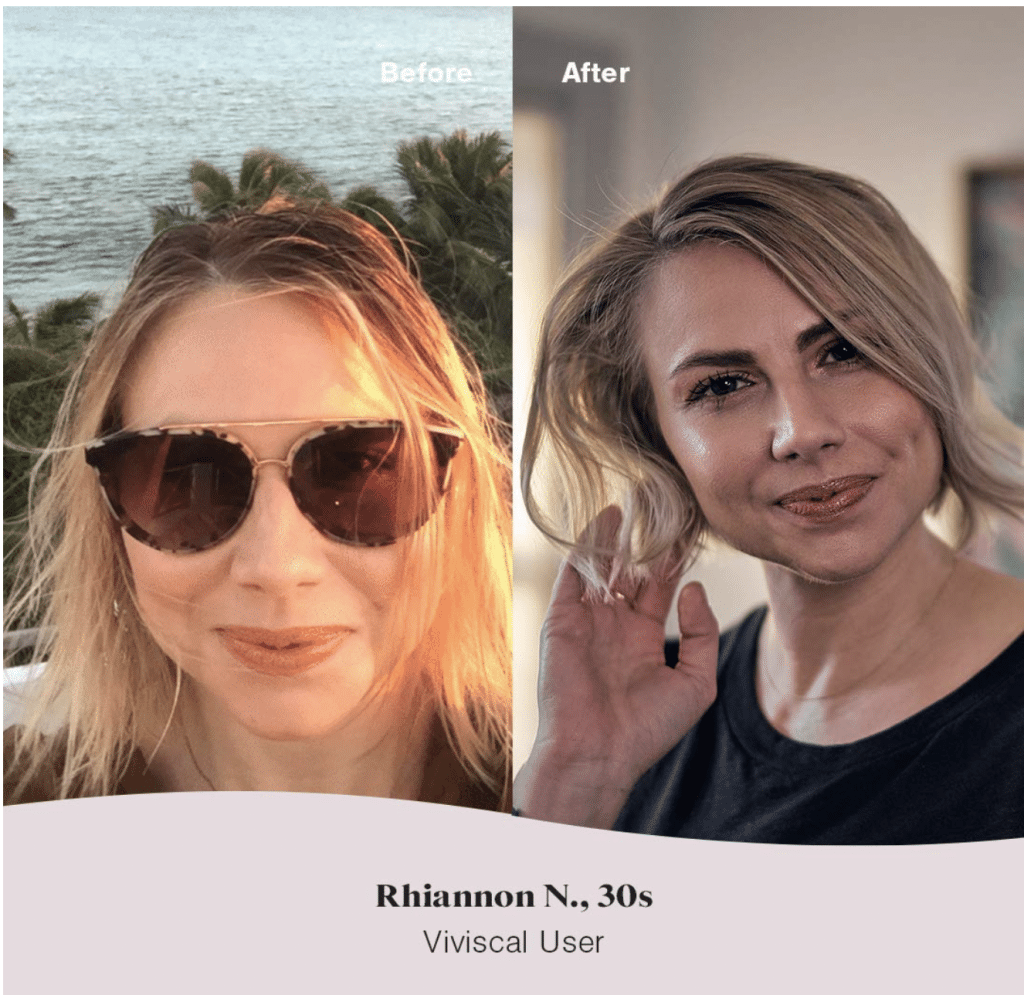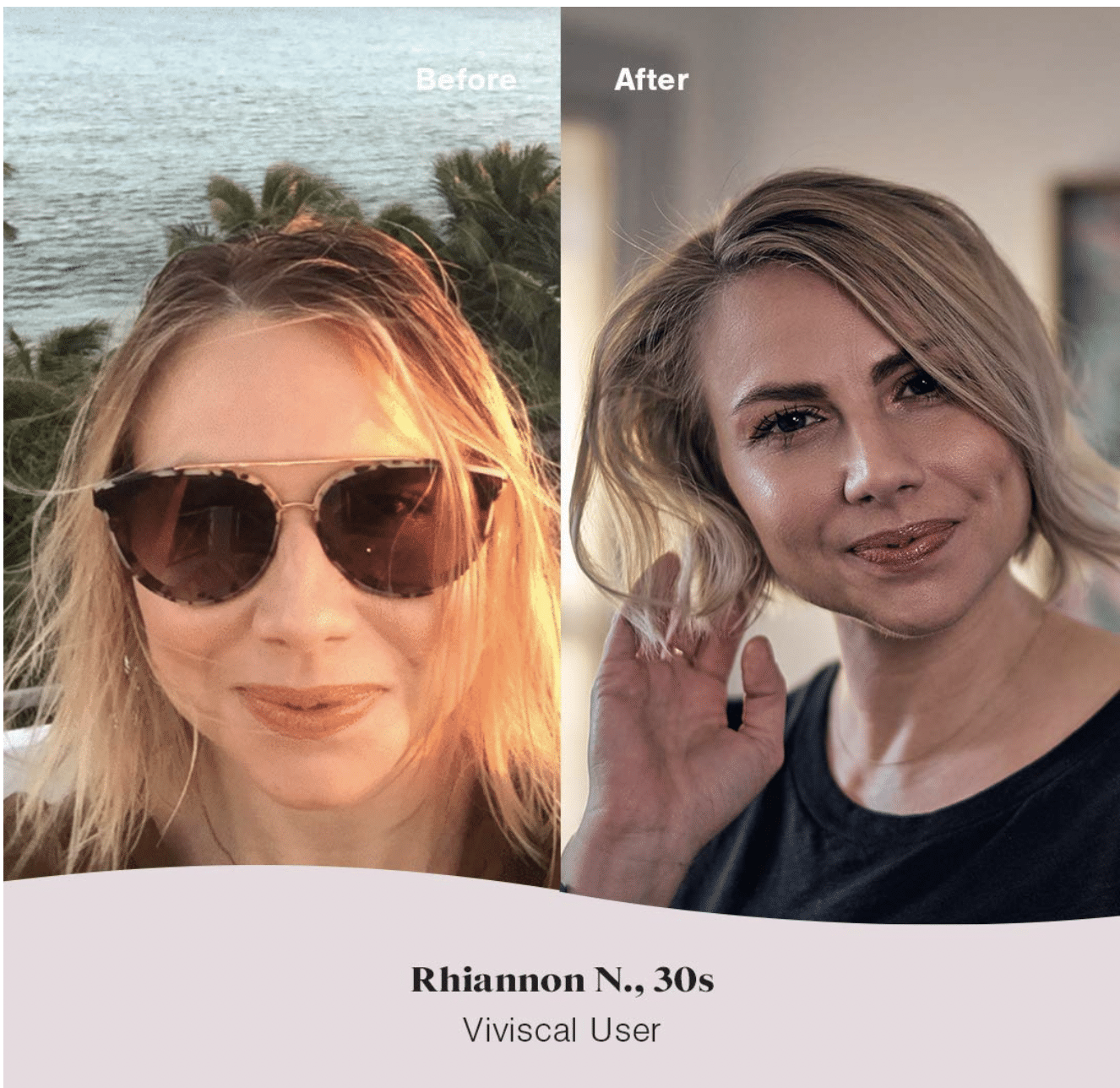 VIVISCAL HAIR GROWTH SUPPLEMENTS VIDEO REVIEW