So you're on your way to treating hair loss and thinning hair. As you research the web, as you are probably doing now landing upon this post, you're seeking for answers in doing comparison between these two very popular options for your hair care journey.
In the last 2-3 years, both of these companies have created supplements, serums, and shampoos to help with hair loss and thinning hair. We'll look at the companies most popular products to see which may be best for you and what options may best suit you.
You can use some of these products together – you may come to the conclusion, as many naturally do, that you may have to try different options before you see what best works for your hair and what products give you the treatment you've been looking for.
NUTRAFOLS HAIR GROWTH NUTRACEUTICAL
This is Nutrafols most popular product for women seeking to combat hair loss and thinning hair. A natural solution that has some science behind it with proven ingredients to help.
When it comes to supplements, Nutrafol leads the way as the #1 dermatologist-recommended supplement.
The Nutrafol supplement is 4 capsules a day which seems a bit much.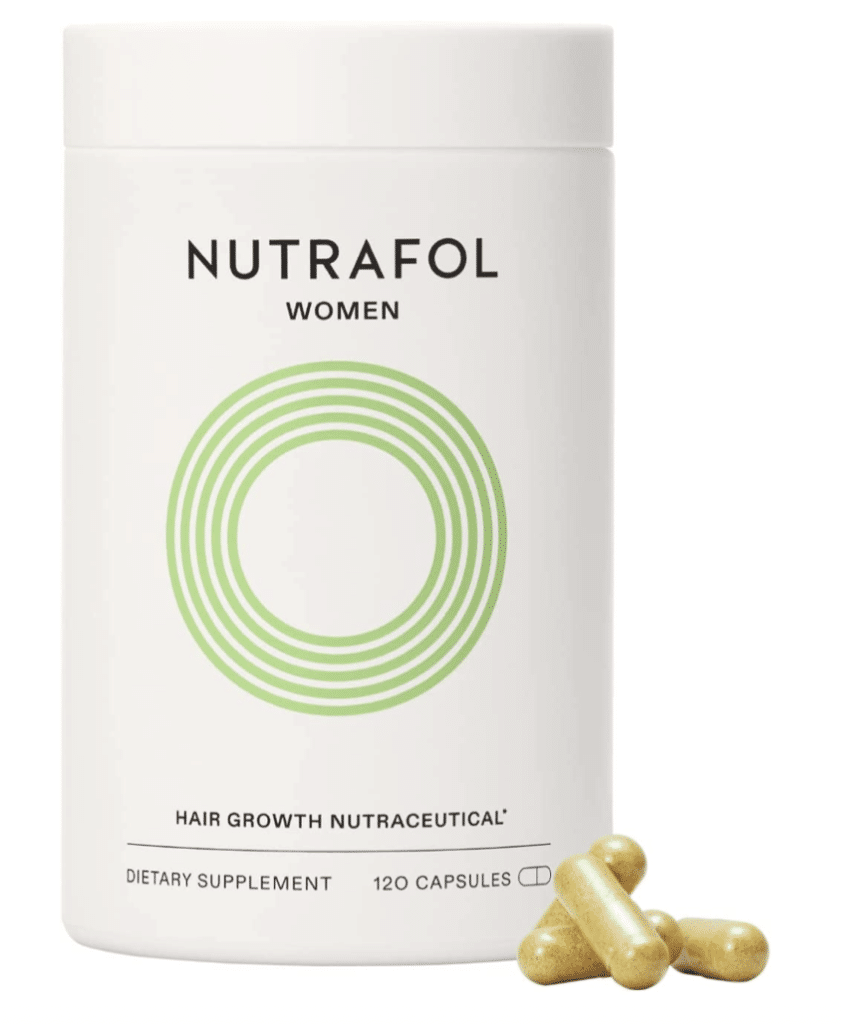 NUTRAFOL WOMENS HAIR GROWTH INGREDIENTS
The full ingredient list? SYNERGEN COMPLEX: Hydrolyzed Marine Collagen Type 1& 3, Sensoril® Ashwagandha (Root and Leaf) Extract (10% Withanolides), Saw Palmetto (Fruit) CO2 Extract (>45% Fatty Acids), Curcumin (Rhizome) Extract (95% Curcuminoids), Full Spectrum Palm Extract (20% Tocotrienol/Tocopherol Complex), Hyaluronic Acid; NUTRAFOL BLEND: L-Lysine, L-Methionine, L-Cysteine, Solubilized Keratin, Horsetail (Stem and Leaf) Extract, Japanese Knotweed Extract (50% Resveratrol), Black Pepper (Fruit) Extract (95% Piperine)
The interesting thing about this blend is it has ingredients that target thyroid health in iodine, zinc, and selenium for women – as the master gland.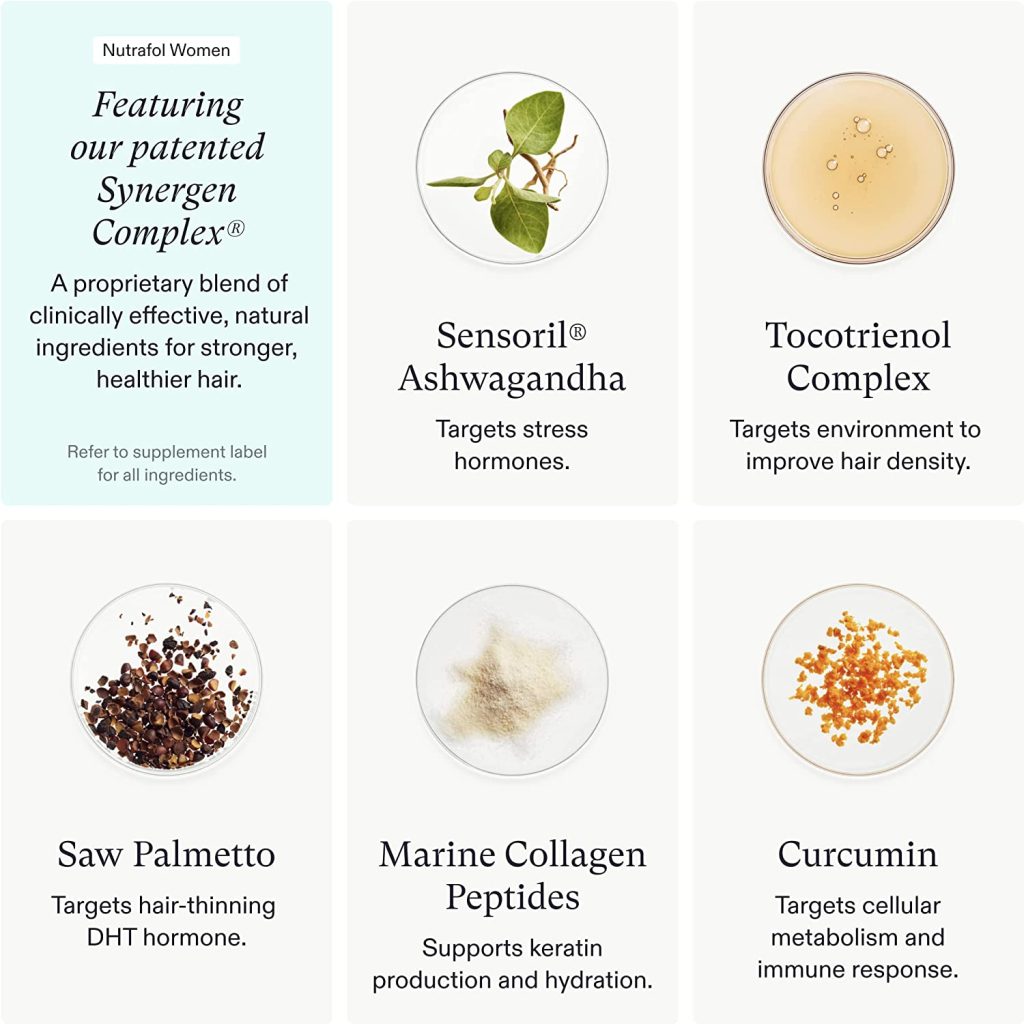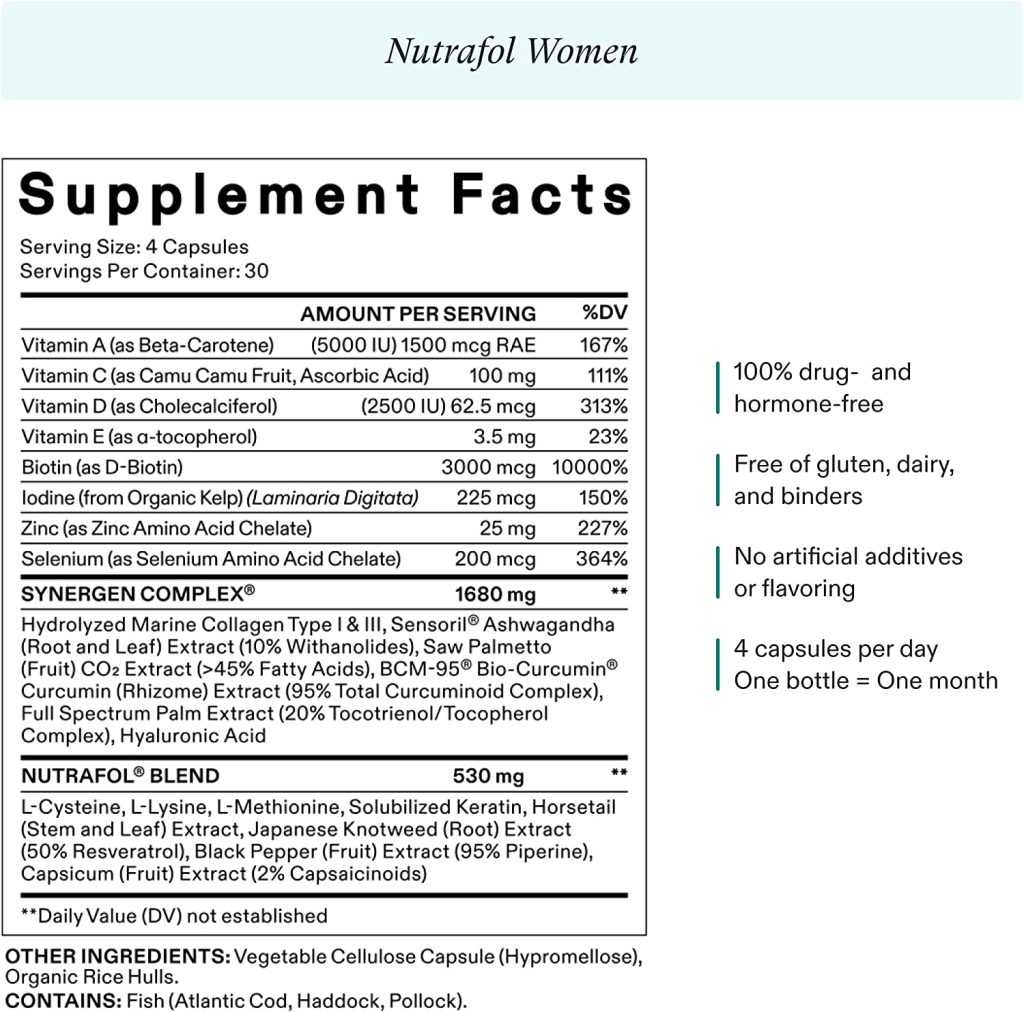 NUTRAFOL WOMENS HAIR GROWTH RESULTS
Here, we see Nutrafol results from their own website.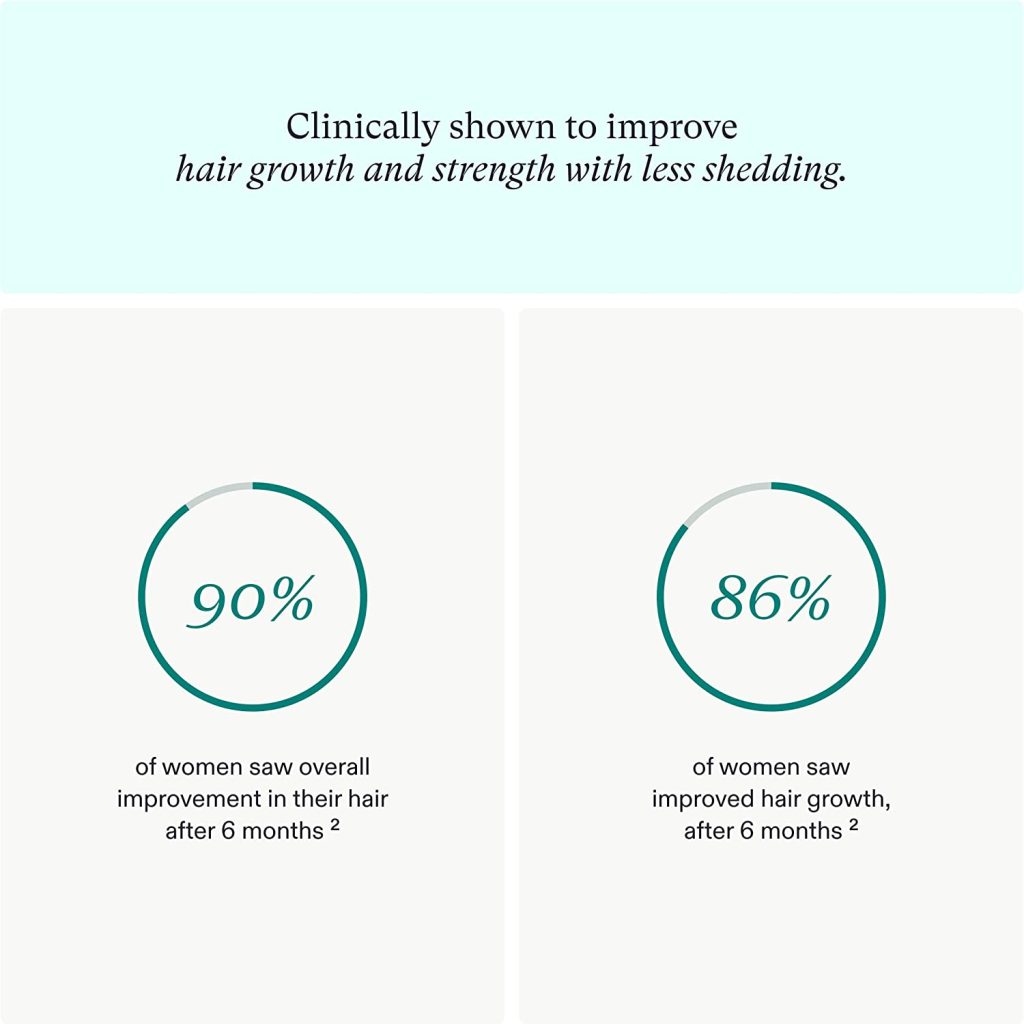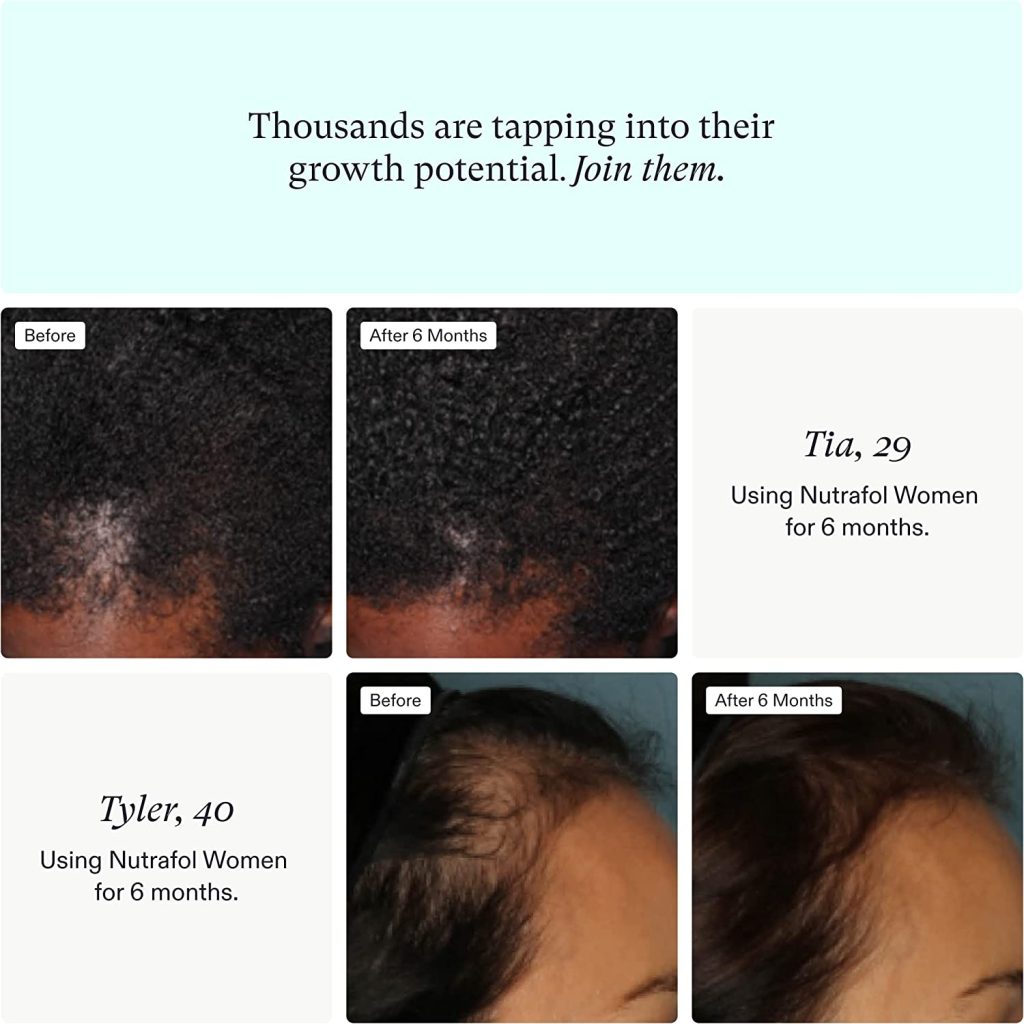 NUTRAFOL VIDEO REVIEWS
---
VEGAMOUR GRO HAIR SERUM
This is Vegamours most popular product for hair loss and thinning hair for women. As a 'natural' alternative to minoxidil, women can use this serum in their hair care routine which can be used alongside Nutrafols supplement. Of course, Vegamour has their own supplement but not nearly as popular as the Nutrafol option.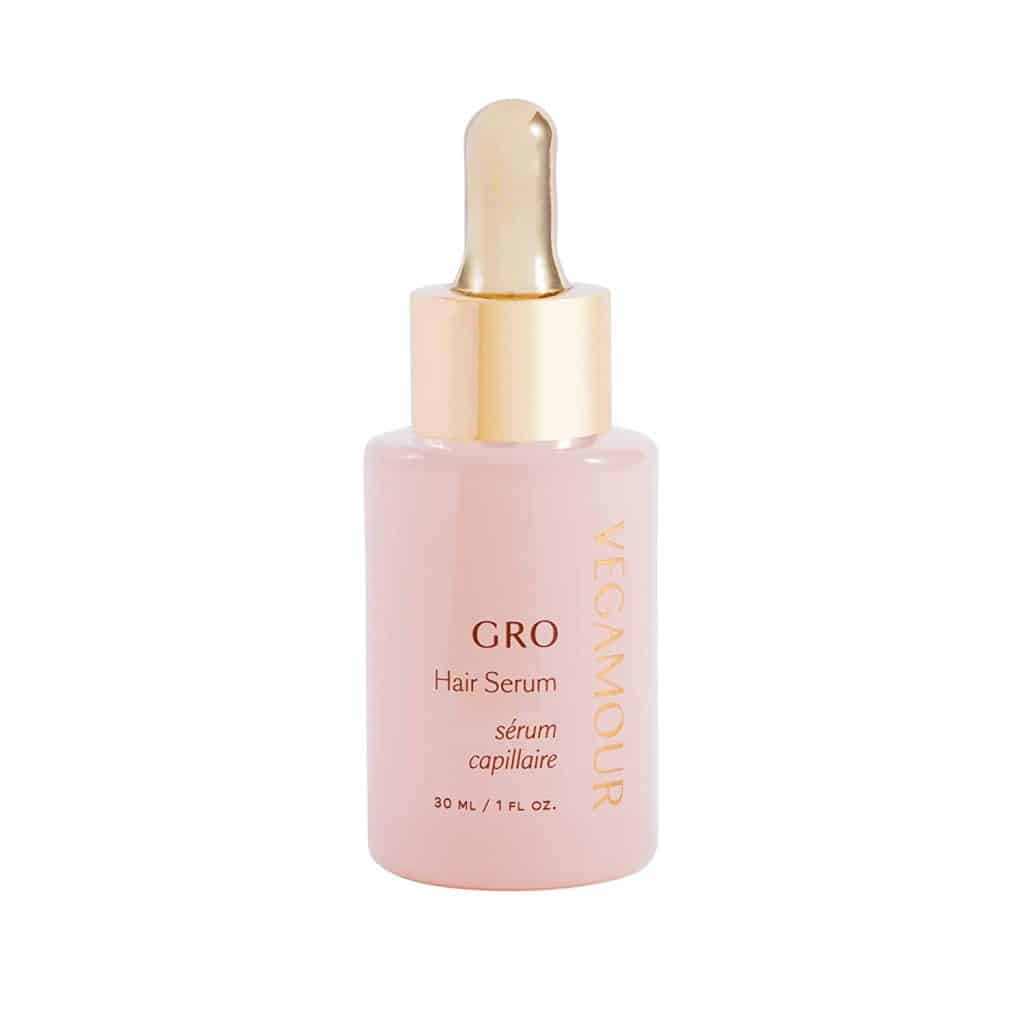 VEGAMOURS GRO HAIR SERUM INGREDIENTS
Full List: Aqua, Butylene Glycol, Glycerin, Alcohol Denat., Caffeine, Polysorbate 20, Curcuma Longa (Turmeric) Callus Conditioned Media, Citrus Bergamia Peel Oil Expressed, Disodium Edta, Limonene, Trifolium Pratense Sprout Extract, Vigna Radiata Sprout Extract, Sodium Benzoate, Linalool, Potassium Sorbate, Gluconolactone, Biotin, Citral, Oligopeptide-2, Hexapeptide-40 Sh-Polypeptide 9, Hexapeptide-40 Sh-Polypeptide-86.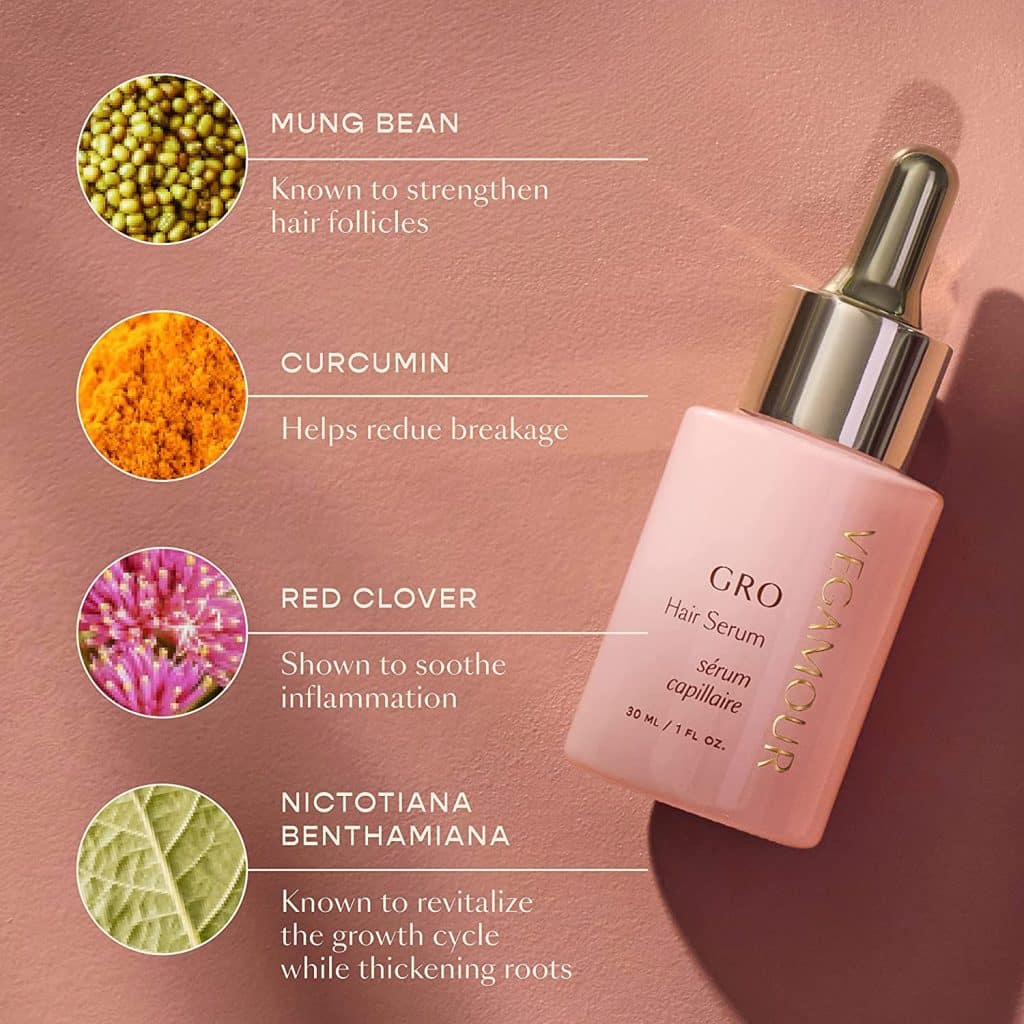 VEGAMOUR GRO SERUM BEFORE AND AFTER RESULTS
Results is what you're really after, right? We believe with just the serum alone, it's very hard to just see results as usually thinning hair and hair loss success comes with a combined use of products that help stimulate hair growth. These are the results presented by Vegamour.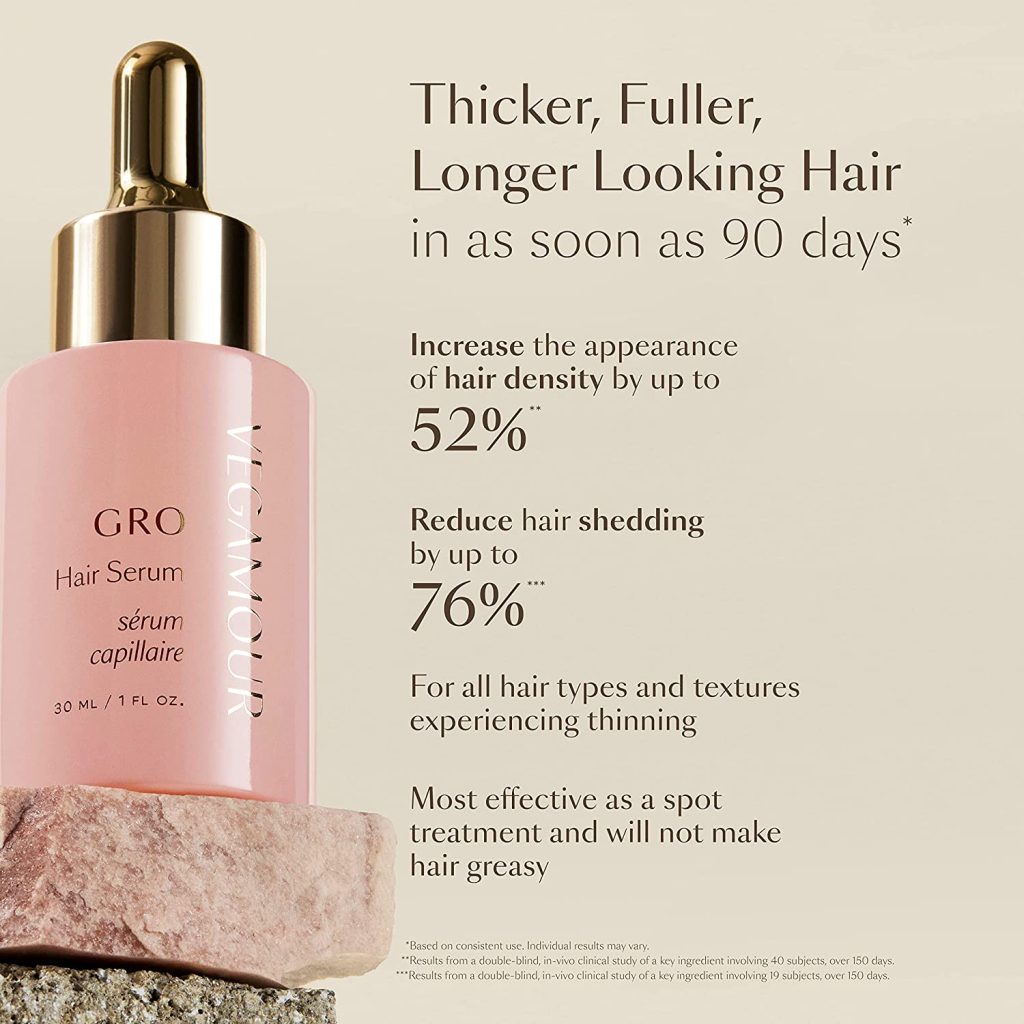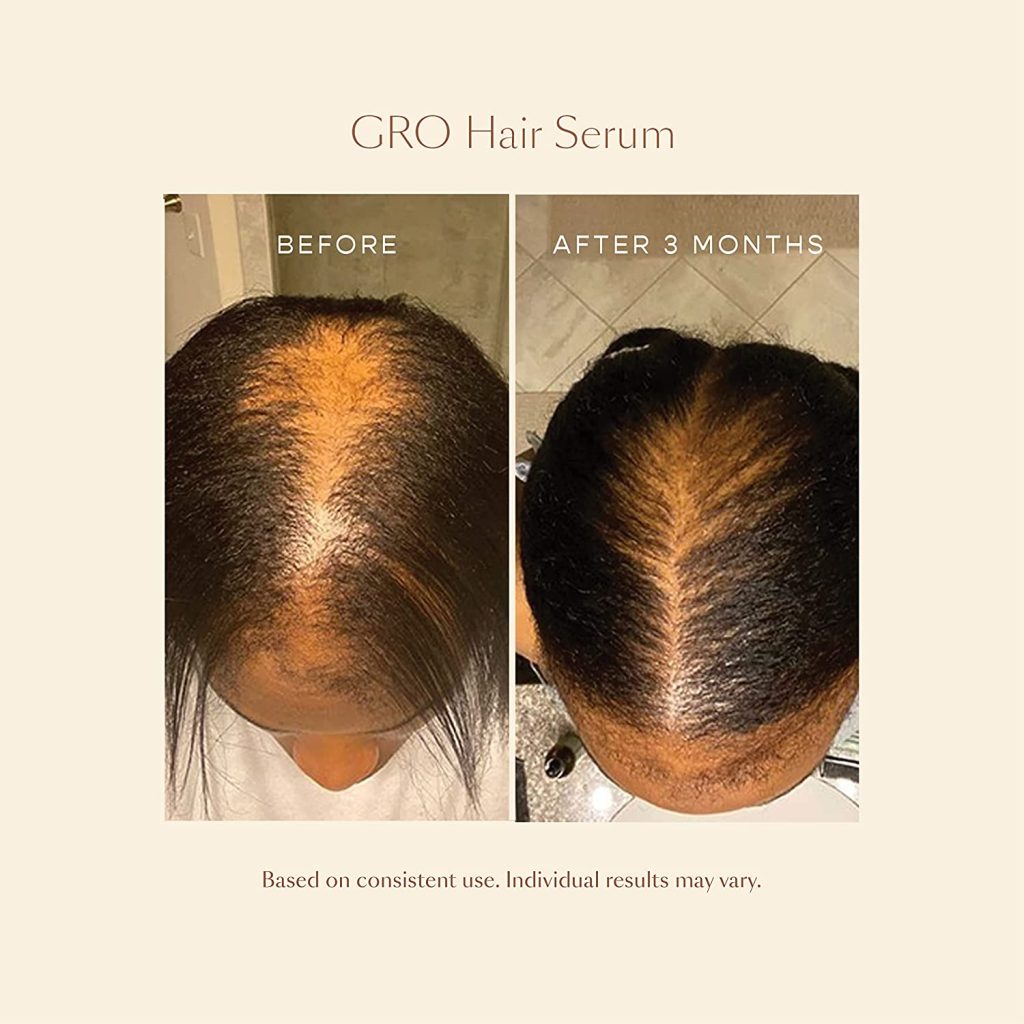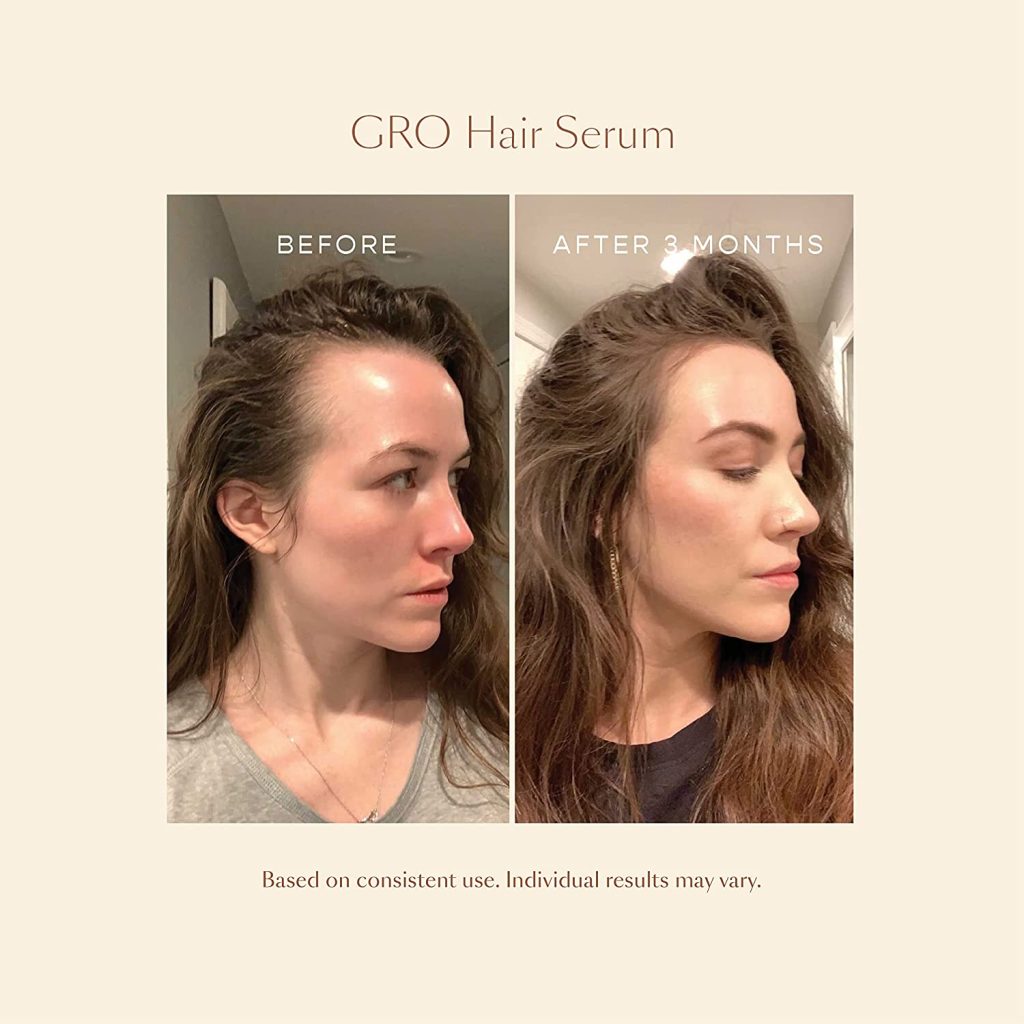 VEGAMOUR GRO SERUM VIDEO REVIEWS