Nutrafol and Finasteride are two well-known products that help combat hair loss and hair thinning. Nutrafol is a supplement, while Finasteride is a prescription drug. We'll take a look at the background for these products, and we'll see what we can expect from them.
What Is Nutrafol?
As a company, Nutrafol is described as a "nutraceutical manufacturer that formulates all-natural, drug-free products to improve hair growth." According to Nutrafol's website, Giorgos Tsetis, the company's CEO, suffered hair loss. He was frustrated by a side-effect of the drug prescribed to treat his hair loss (a negative impact on his sexual function). This led him to search for natural alternatives, and in the process, he eventually founded his company Nutrafol. The company is headquartered in New York and was founded in 2014 by Giorgos Tsetis, Roland Peralta, and Sophia Kogan. Nutrafol is now part of what is known as the "hair wellness" industry. While it competes with the more traditional, over the counter hair growth options such as Finasteride (Propecia) and Minoxidil (Rogaine and Lipogaine), Nutrafol is technically part of the food supplement industry, which is a sector unfortunately known for little oversight. The creators of Nutrafol had taken it upon themselves to exploit the niche of what its CEO Giorgos Tsetis perceives to be a lack of innovation in the "hair wellness" space, at least, they claim, until Nutrafol entered the market.
Each Nutrafol product's formulation is tailor-fit for the intended consumer (male vs. female). Nutrafol products are available for purchase directly from the Nutrafol.com website. The website presents customers with two purchase options for each product. They can go for either a one-time purchase or purchase a monthly subscription Nutrafol may sometimes run promotions on their website that reduce the price of these purchase options by up to 10% or more. The company incentivizes a monthly subscription by providing a "Hair Mineral Analysis" and a phone consultation option with a doctor affiliated with them. Nutrafol is also available for purchase from Amazon.com. The Nutrafol listings on Amazon typically have a four out of five-star review score average. Dosage: According to their marketing material, "Nutrafol should be taken with a meal, with four capsules per day. For best results, take for a minimum of 6 months and beyond. Do not exceed the recommended dosage. Due to a spike in demand, we've run low on bottle inventory."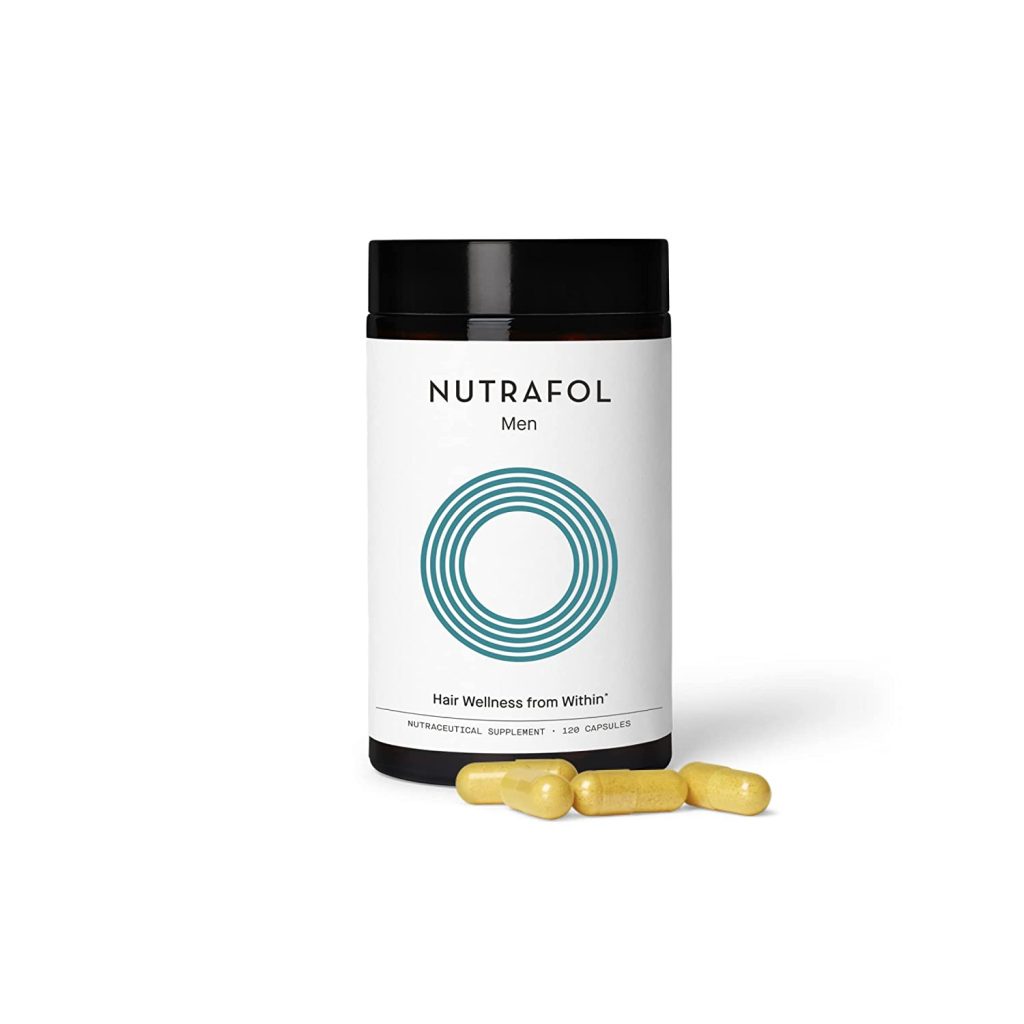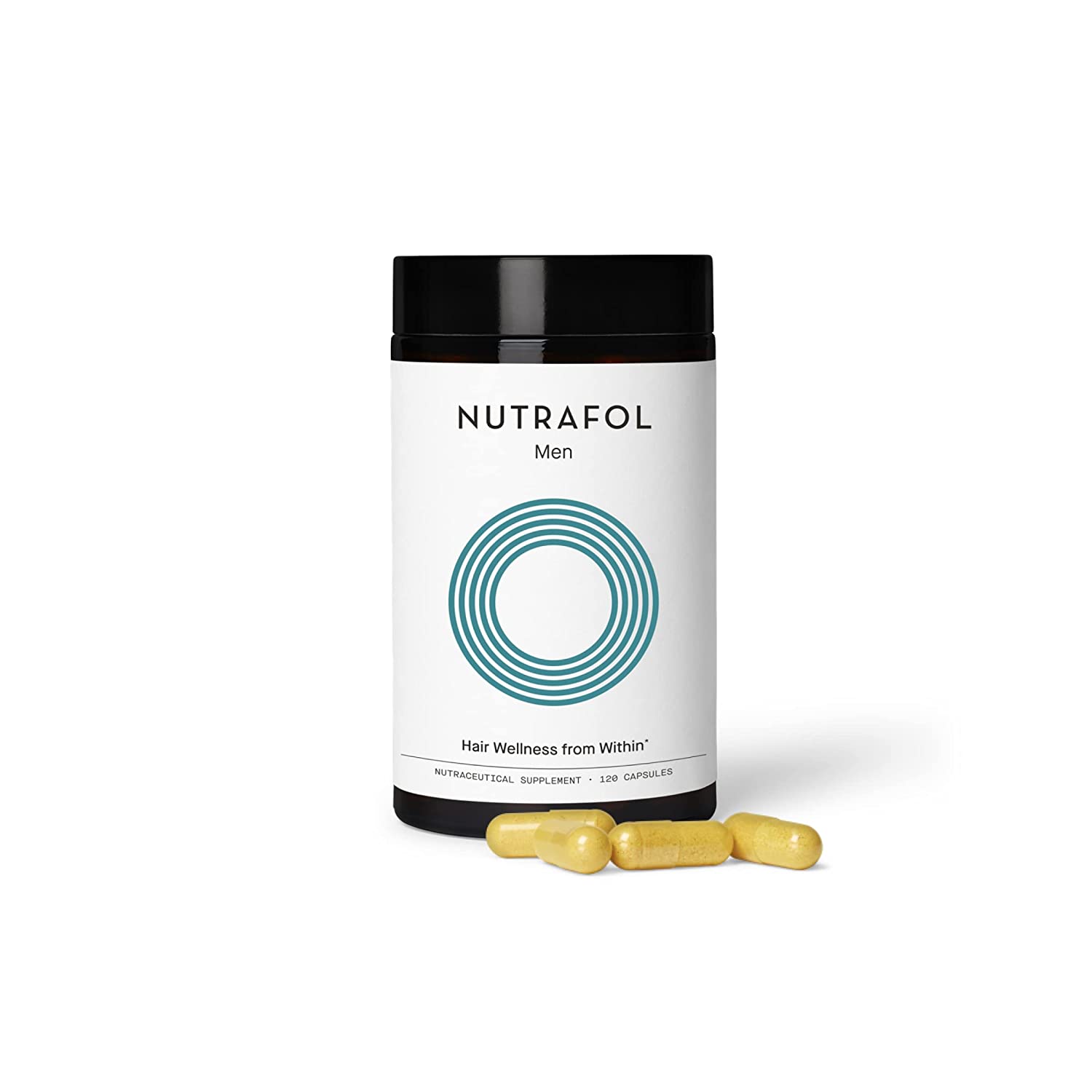 NUTRAFOL FOR WOMEN REVIEW
NUTRAFOL FOR MEN REVIEW
BUY NOW
---
What is Finasteride?
Finasteride is an oral tablet medication approved by the FDA available in both brand name and generic versions. As with other medicines, the generic versions of Finasteride typically cost less versus the branded versions. Some well-known brand names include Proscar and Propecia. You can buy Finasteride only as a tablet that you take and then swallow by mouth. Finasteride works by reducing the levels of the hormone dihydrotestosterone or DHT in your body. This hormone normally causes your prostate to grow bigger and is also known to trigger hair loss.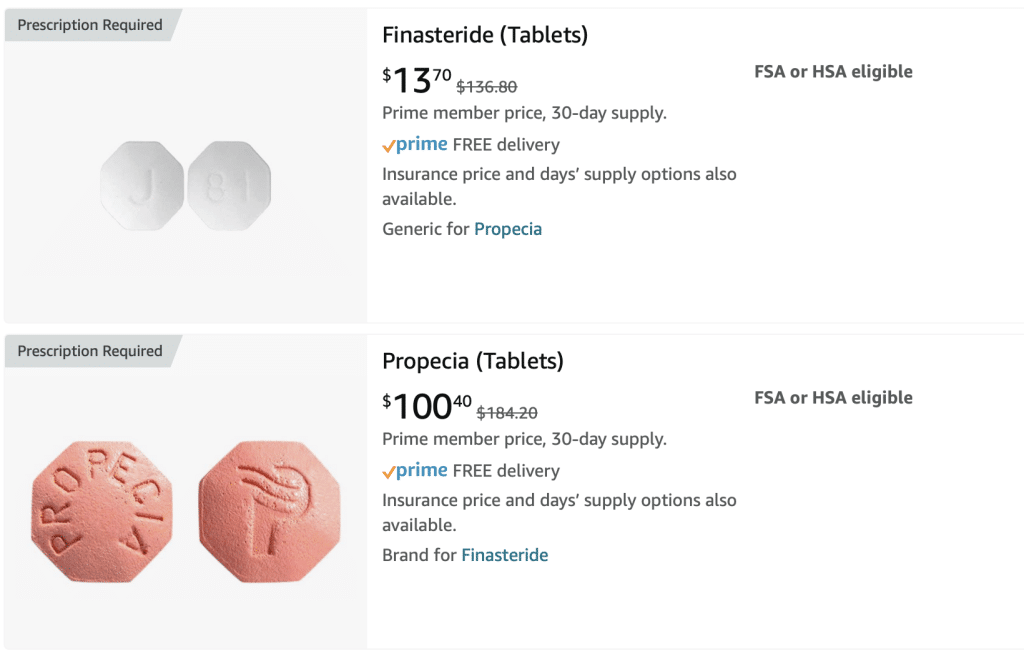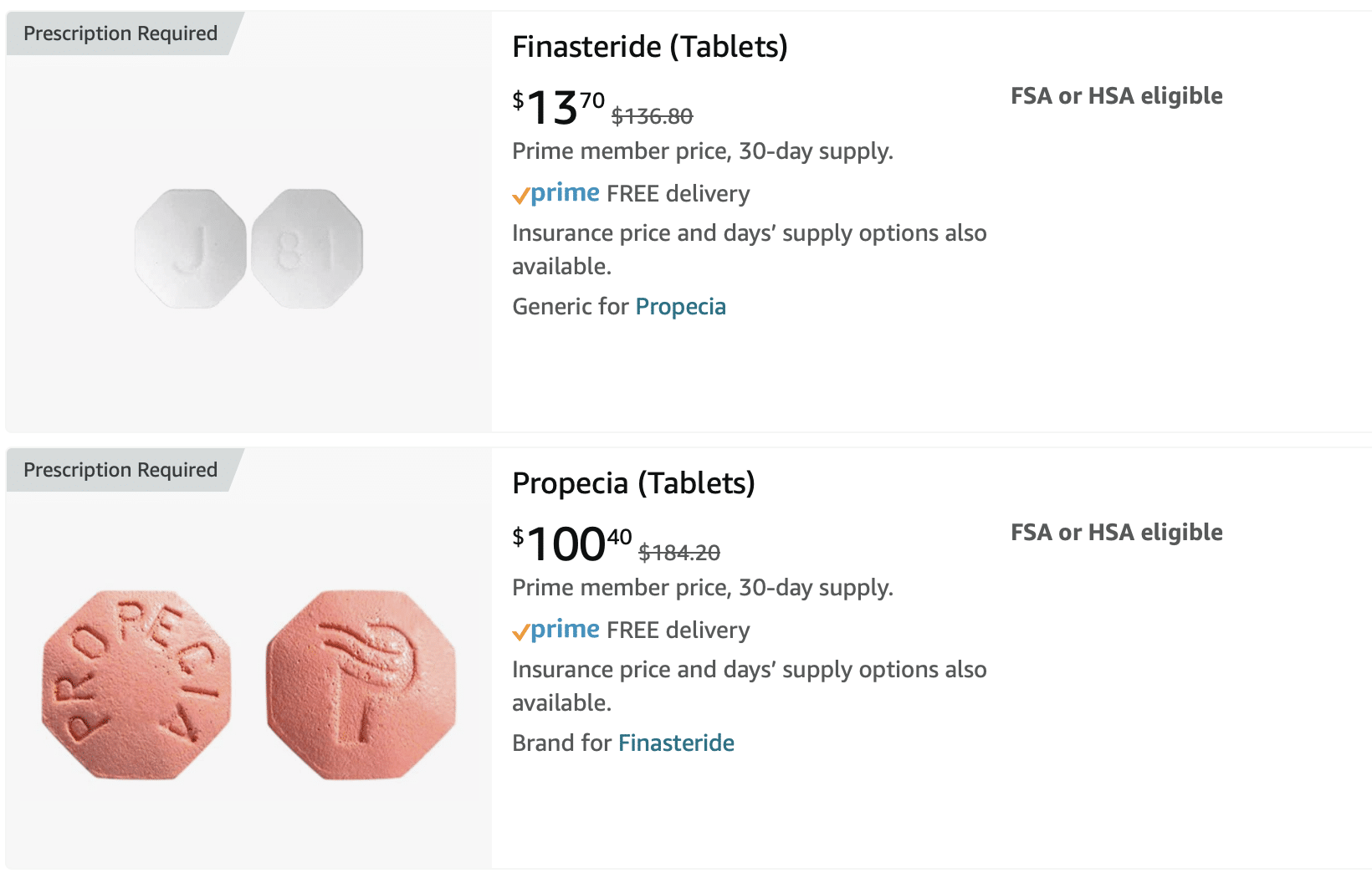 Finasteride Side-Effects
The more common side effects that Finasteride may cause include:
a decrease in sex drive
difficulty with getting and keeping an erection
ejaculation disorder
increase in breast size and feelings of tenderness in the breast area
skin rashes
If the effects mentioned above are mild, they may disappear within a few days or weeks. If they're more severe or otherwise don't disappear, talk to your doctor.
Serious Side Effects
Contact your doctor right away if you show serious side effects. Contact the local emergency number in your jurisdiction if your symptoms feel life-threatening or otherwise think you have a medical emergency. Some serious side effects and their symptoms can include the following:
swelling of your lips, tongue, throat, or face
depression
lumps or pain in your breasts
nipple discharge
Men in the US and Canada have voiced their concerns regarding some persistent sexual side effects, which lead to the coining of the phrase 'post-finasteride syndrome.' The syndrome is said to be characterized by a multitude of side effects that are neurological, hormonal, psychological, neurological, and sexual, which manifested in men who have taken Finasteride. The pharmaceutical company Merck was a defendant in 2016 in approximately 1300 product liability lawsuits. The lawsuits had been filed by customers who alleged they had experienced persistent sexual side effects, which stopped their Finasteride treatments. In addition to the details mentioned above, Finasteride may interact with any other medications you are taking.
Finasteride Dermatologist Review
GET FINASTERIDE STARTING AT $13 FROM AMAZON!
Final Thoughts
Nutrafol and Finasteride have their respective pros and cons. The potential side effects of Finasteride have caused men some concern, which is understandable. Men worried about sexual side effects (or any side effects at all for that matter) may consider looking at the food supplement approach through Nutrafol, so long as they don't mind the high price. Nutrafol helps give the body a more natural hair growth boost without resorting to drugs. That said, the danger with simply taking this approach, however, is that just taking Nutrafol may not address any underlying medical issues that you may have. It would be wise to first contact your doctor or dermatologist regarding any hair thinning or hair loss problem. The cause of hair loss and hair thinning may not be the same for everyone. Your doctor will be critical in ensuring that you address all your potential health issues. He or she will be able to formulate a customized treatment plan that may include lifestyle changes, additional food supplements like Nutrafol, and medication such as Finasteride and Minoxidil. With these things in mind, we would be well-advised not to be too focused on trying to find a single magic brand or magic bullet that can miraculously take care of your hair loss problem. So, reader, what do you think? Nutrafol or Finasteride? Let us know in the comments section.