When it comes to treating issues such as acne / pimples, blackheads, and blemishes, there are plenty of products in the market.
The patches have become a top choice for many consumers looking for very affordable AND easy ways of dealing with acne, pimples, and blemishes. "They're a great deterrent for anyone with a habit of picking at their acne, because picking at acne blemishes can lead to increased inflammation and scabbing, secondary bacterial infection, and possible scarring. For those with sensitive skin, hydrocolloid bandages are a useful, inexpensive option for acne," reports the Wexner Medical Center.
WHAT IS THE MAIN CAUSE OF ACNE AND PIMPLES?
According to Mayo clinic, "Acne develops when sebum — an oily substance that lubricates your hair and skin — and dead skin cells plug hair follicles. Bacteria can trigger inflammation and infection resulting in more severe acne."
There are 3 major factors that cause acne to develop: over-active sebaceous (or oil) glands, abnormal shedding of dead skin cells, and a proliferation of acne-causing bacteria.
Dieting is also very important when it comes to acne and pimples. You should try and stay away or limit your consumption of the following:
Sugar. Sugars, which we consume as refined white sugar in our homes and in other forms like sodas, tetra pack juices, honey, etc. …
Dairy Products
Fast Food
Chocolate
Greasy Food
Whey Protein Powder
Refined Grains
Foods Rich In Omega-6 Fats
MIGHTY PATCH BLEMISH HERO REVIEW
The Mighty Patch is the more popular product in the market and a Amazon best seller. It's used by millions for acne, pimples, and blemishes.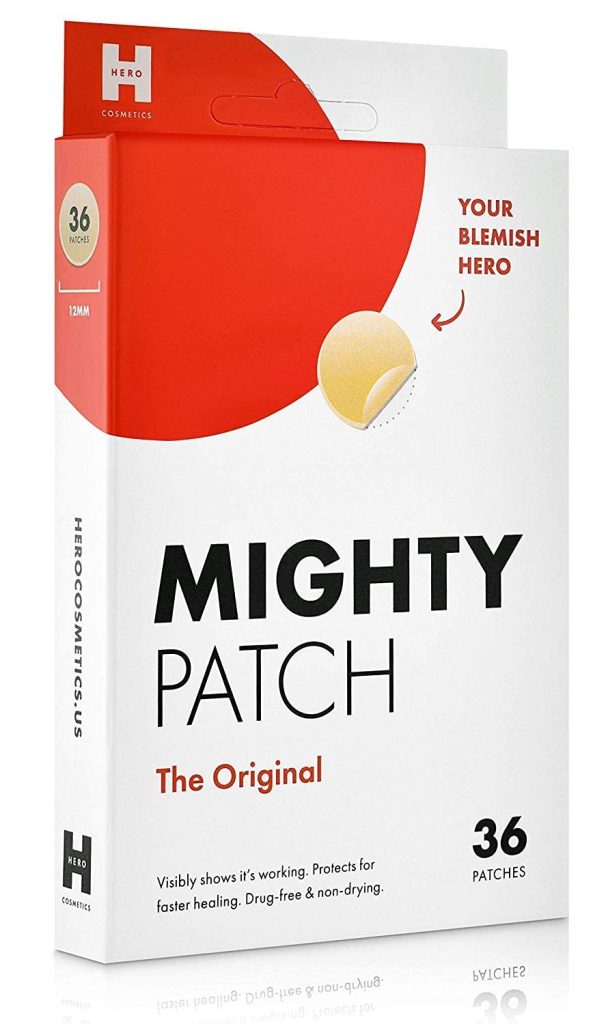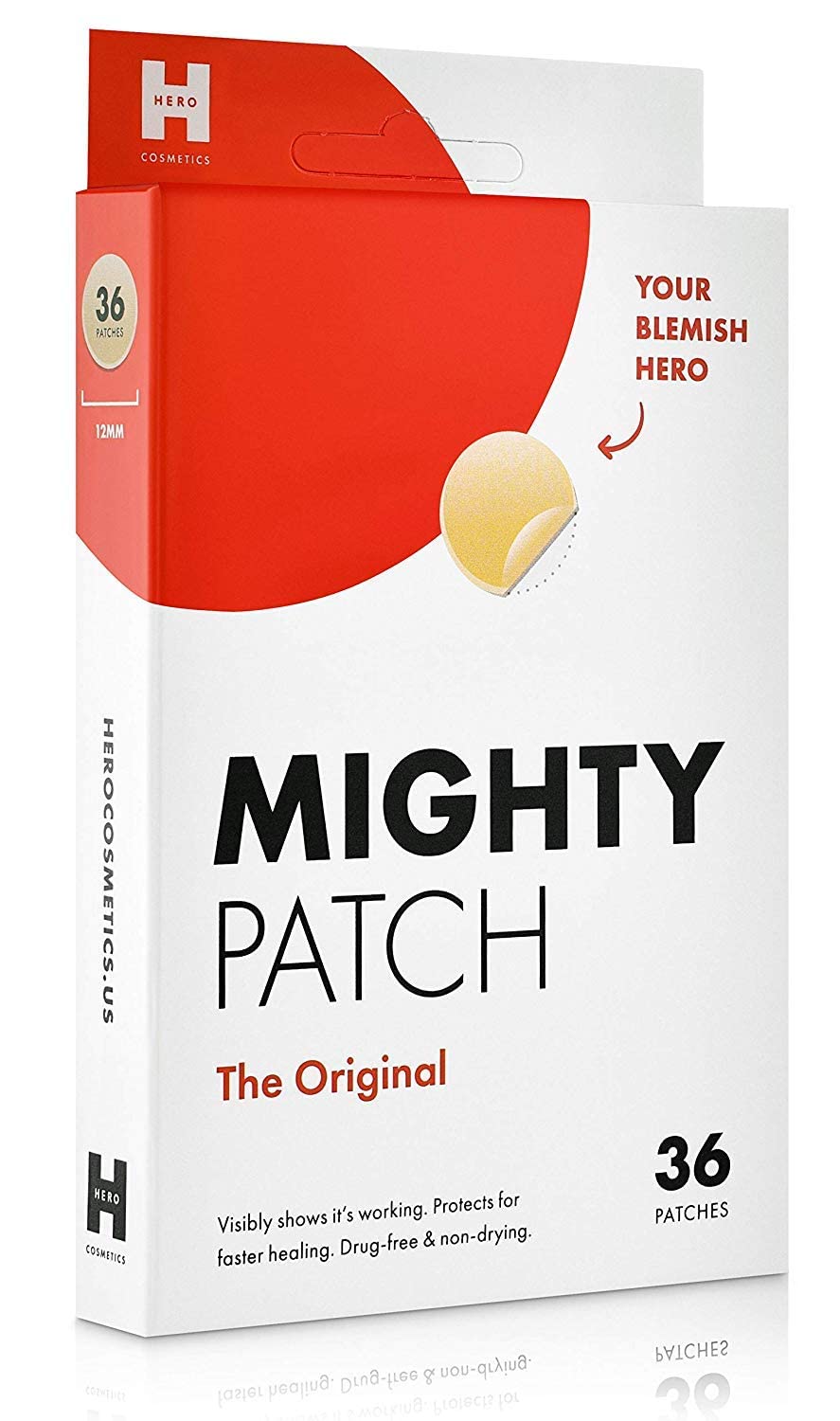 The Original Award-Winning Acne Patch – Mighty Patch is a hydrocolloid sticker that improves the look of pimples overnight. No popping necessary. Just stick it on, get some beauty sleep, and wake up with clearer-looking skin


Results in 6-8 Hours – Absorbs more pimple gunk thanks to our super-premium medical-grade hydrocolloid. Clinically tested, drug-free, and totally gentle


All-Night Adhesion – Strong enough to stay on through a whole night of tossing, turning, and pillow-squishing. Easy to remove in the AM with zero redness or irritation


Blends Seamlessly into Skin – Ultra-thin sticker with a translucent matte finish that keeps your pimple under wraps day or night. So comfortable, you'll forget it's even there


Peace-Of-Mind Design – Our hydrocolloid patches are UV sterilized, non-toxic, and allergy tested. Each box comes with 36 medium dots (12 millimeters) on easy-peel perforated sheets
BEFORE & AFTER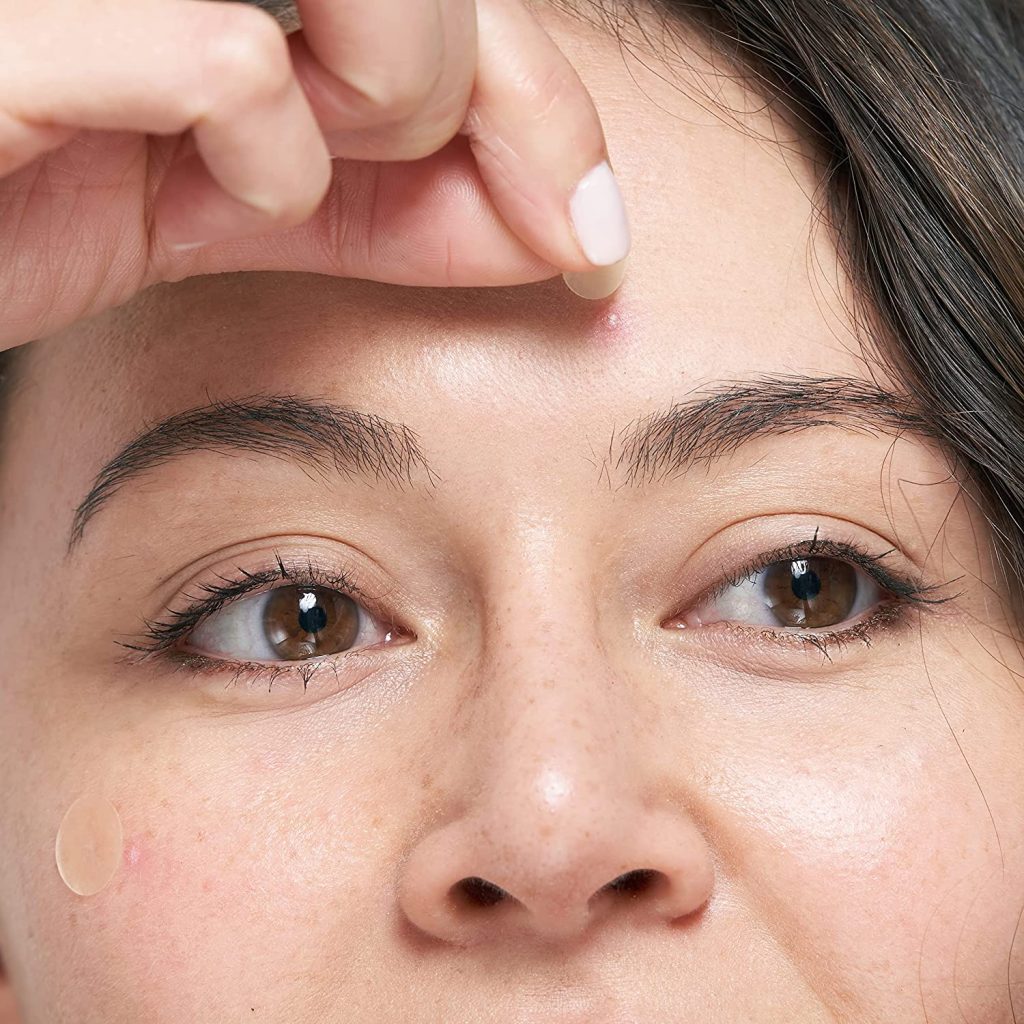 MIGHTY PATCH INGREDIENTS
Hydrocolloid
HOW TO USE THE MIGHTY PATCH
1. Prep the pimple.
2. Stick the patch on.
3. Take it off after 6+ hours.
4. Repeat if needed.
MIGHTY PATCH VIDEO REVIEW
---
COSRX ACNE PIMPLE PATCH REVIEW
When consumers look at options for patches to help combat acne, pimples, and blemishes, they find the Mighty Patch and sure enough, also find the COSRX patches for blemishes and often compare them.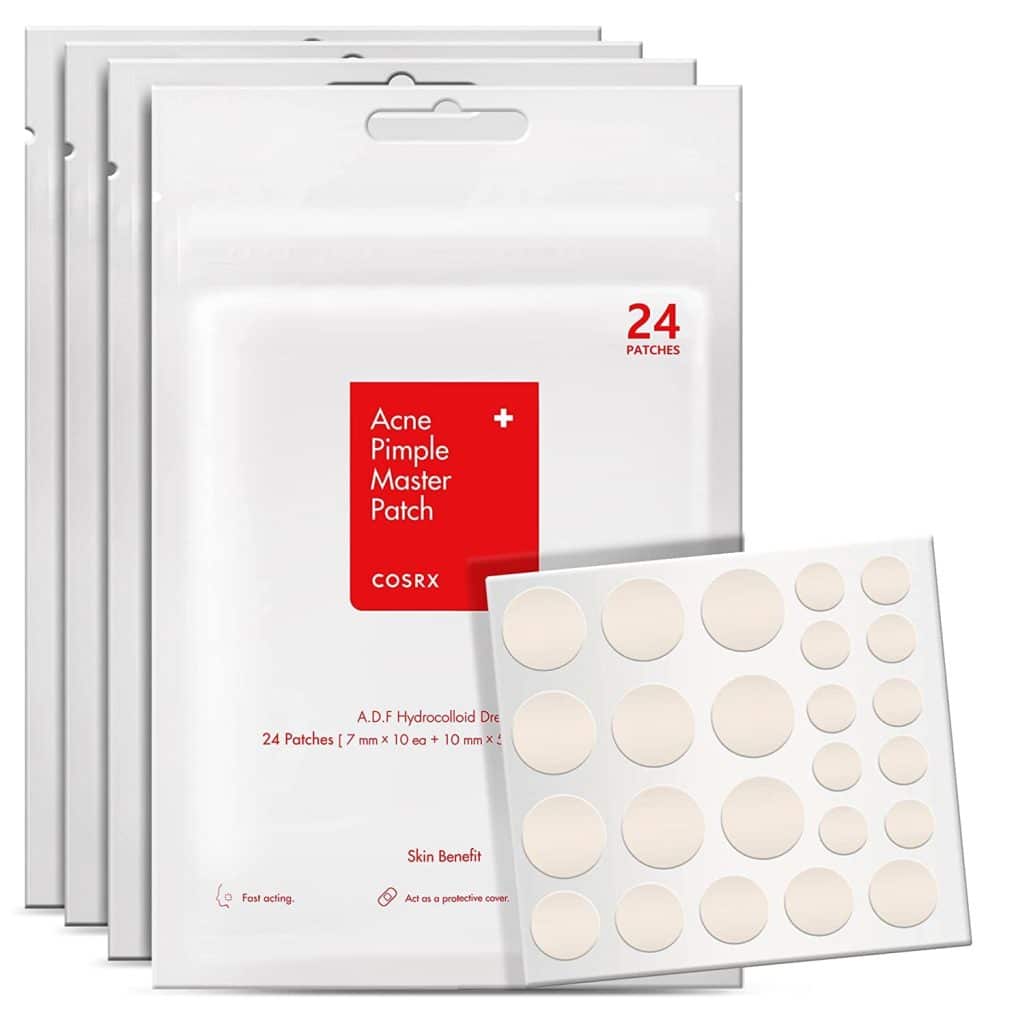 The Original Pimple Patch: This 1st generation patch is loved by many over the years, due to its effectiveness. Highly raved in the media as well – a testimonial to its effectiveness.


Quick & Easy Treatment: This A.D.F dressing hydrocolloid patch protects the concerned area effectively and creates a moist environment, which makes the healing process faster. Don't squeeze or POP your pimples anymore! This patch will do it for you, without the PAIN!


24 Patches in Three Sizes: The patch is designed in three different sizes to cover multiple pimples all at once. Every pack contains a total of 24 patches in sizes S (10 dots), M (5 dots), and L (9 dots).


How to Use: 1. Cleanse the area around the problem spot. 2. Select a bigger size patch than the problem spot and attach the patch to the spot.


COSRX Standards: All COSRX products are formulated with skin-friendly ingredients that alleviate irritated skin. Hypoallergenic, Dermatologist tested, Animal Testing-FREE, Parabens-FREE, Sulfates-FREE, Phthalates-FREE
COSRX ACNE PIMPLE PATCH INGREDIENTS
A.D.F. Hydrocolloid
HOW TO USE COSRX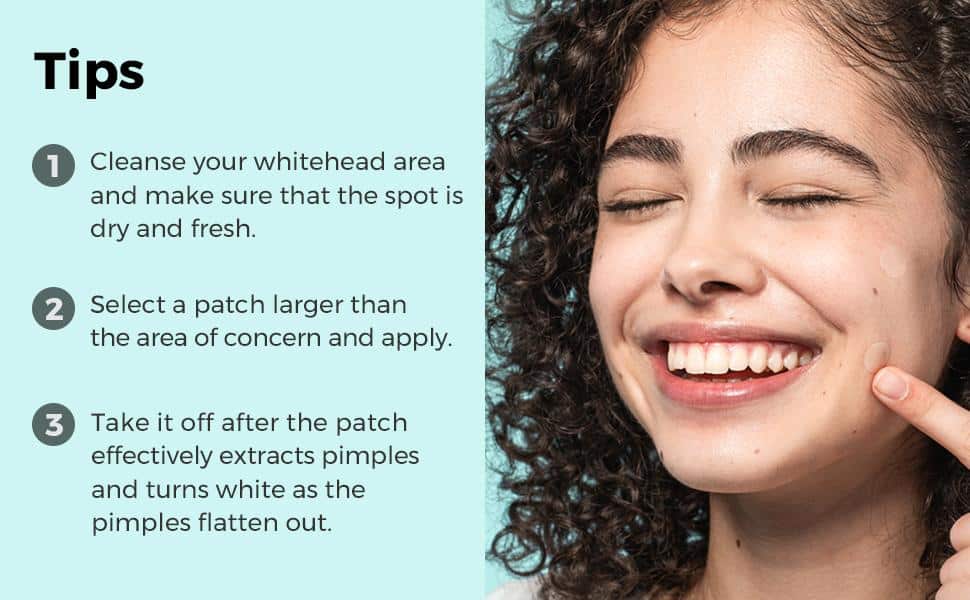 COSRX VIDEO REVIEW
WHICH IS BETTER? MIGHTY PATCH OR COSRX FOR PIMPLES AND ACNE?
When it comes to comparing both of these products, quite honestly guys, at the end of the day this one will probably comes down to brand preference. The ingredient used is pretty much the same and it's about which one you have a better experience with.