With over 15 years in business, DS Laboratories is on a mission to change radically the personal-care landscape by developing technologies that make a meaningful difference in the lives of their customers.
DS Laboratories is positioned as a technology company aggressively focused on hair loss innovation and restoration. DS Laboratories products have active pharmaceutical ingredients that ensure the best quality and provide high added value in the care of hair problems.
DS Laboratories is known for their flagship line of hair loss solutions REVITA.
Focused On Innovation


While the hair industry has remained stagnant for decades, DS Laboratories has taken a science + technology-first approach. Prioritizing innovation over economics. Their scientists and doctors hand-in-hand to push the envelope of what is possible in innovation. Every product that is launched must deliver certain features and benefits that are not offered by any competitor. If a product does not meet these criteria, the product does not make it to production.
TESTING MEETS RESULTS
DS Laboratories rigorously tests and verify all claims through double-blind clinical studies that support product effectiveness. If a compound or ingredient has not been verified through such means, it is not be used in their products.
DR. ANTONELLA TOSTI, MD, FAAD
World-renowned Physician, Dermatologist, and Scientist Dr. Antonella Tosti is DS Healthcare's resident Medical Advisor. Dr. Tosti is an Italian physician and scientist responsible for groundbreaking contributions in the field of dermatology. Bringing her authority as the industry's most vocal supporter of commercial and consumer advancements, she remains at the forefront of hair care innovations.
Proprietary Nanosome Technology
DS Laboratories products feature our proprietary Nanosome Delivery System for the encapsulation and continuous release of active ingredients. This system delivers higher efficacy and longer-lasting results.
Ingredient Encapsulation – Active ingredients encapsulated in nano-sized liposomes using a proprietary process.
Optimal Delivery – Due to the small size of Nanosomes, they are able to penetrate deeper into the skin to deliver active ingredients. This allows for much higher efficacy of products and faster results.
"This is the best shampoo to prevent and treat hair loss. It delivers caffeine that stimulates hair growth and also counteracts the negative effects of testosterone in hair follicles. If you lose more hair than normal or feel your hair is getting thinner, Revita is the right shampoo for you."​ Dr. Antonella Tosti Dermatologist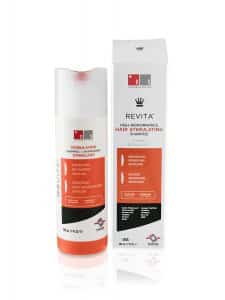 REVITA High-Performance Hair Stimulating Shampoo
High-Performance Hair Stimulating Shampoo
Revita Shampoo® packs a powerful combination of active ingredients, free of sodium lauryl sulfate, 4% caffeine, amino acids, antioxidants, and anti-DHT ingredients to stimulate hair growth, prevent hair loss, and 92% boost density.
Blocks DHT and free testosterone
Super Antioxidant formulation
Stimulates hair follicles
Formulated for daily use
Check Amazon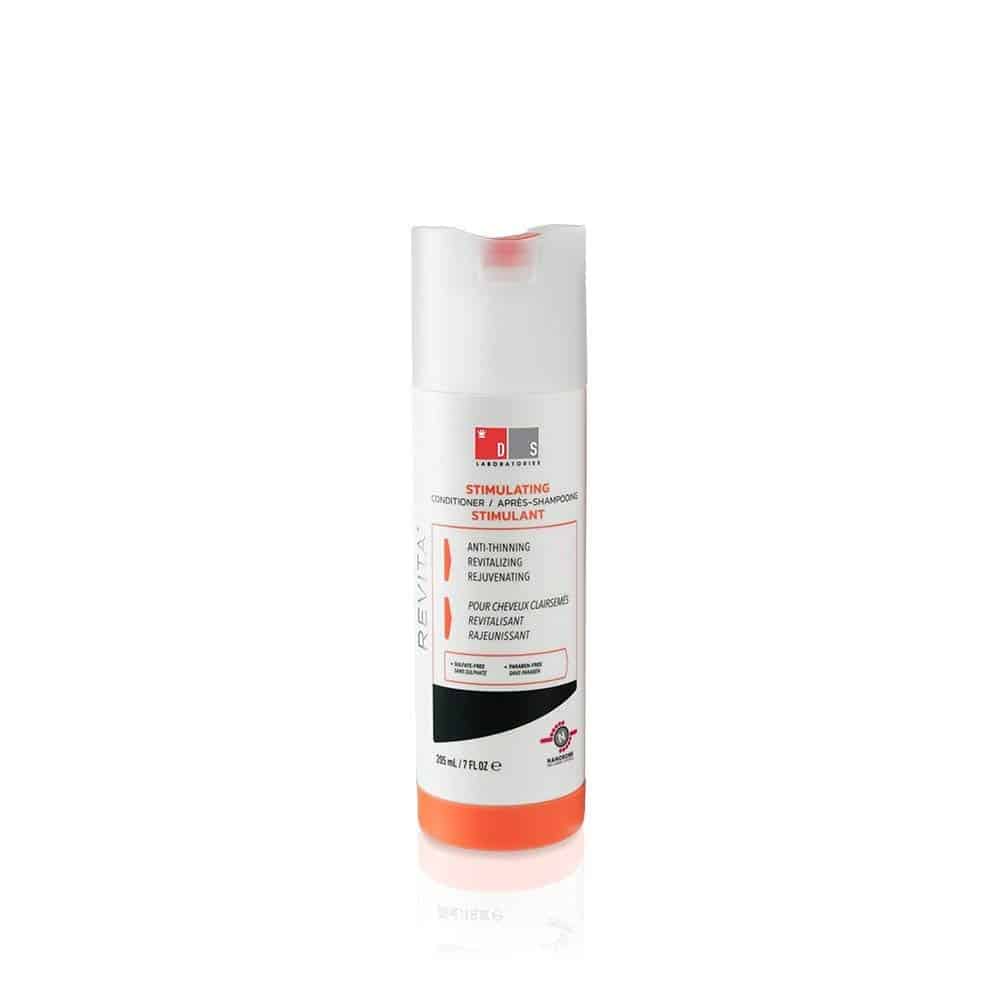 REVITA High-Performance Hair Stimulating Conditioner
High-Performance Hair Stimulating Conditioner
An advanced formula based on biotechnological research with powerful and luxurious ingredients that include caffeine, keratin, proteins, and botanicals designed to provide more radiant, thicker-fuller looking hair. Revita is formulated to support a healthy scalp while providing stimulating and nourishing effects. Powerful moisturizing properties that condition and hydrate for long-lasting moisture, control, and style.
Stimulates scalp circulation
Delivers intense hydration resulting in silky texture
Increases hair elasticity
Provides the appearance of thicker, denser hair
Conditions and intensifies body and luster
Check Amazon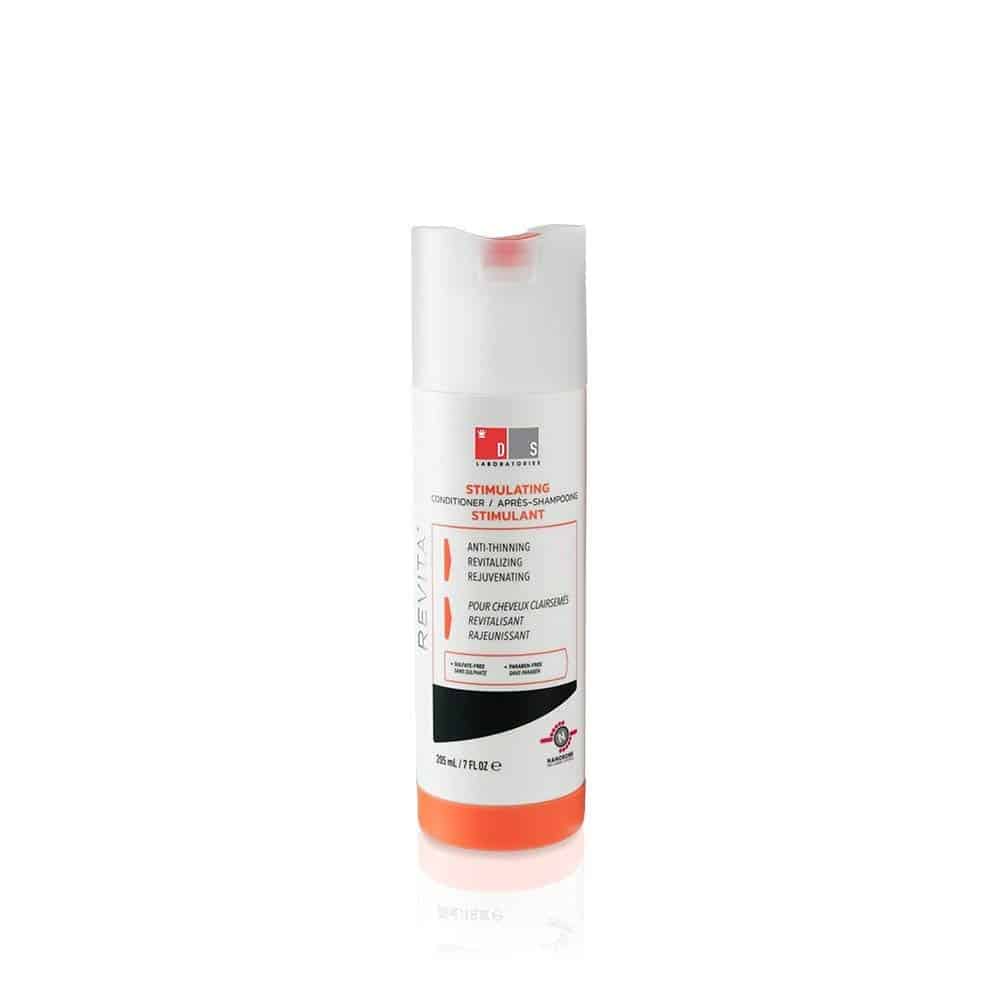 REVITA.CBD High-Performance Hair Stimulating Shampoo
Revita.CBD has recently been discovered to help maintain scalp health, stimulate hair growth, prevent hair damage and condition your hair, while reducing inflammation. Revita.CBD contains a broad-spectrum CBD in addition to other proven ingredients to stimulate and maintain scalp health.
50 mg of broad spectrum CBD anti-inflammatory effect
Blocks DHT and free testosterone
Super antioxidant formulation
Stimulates hair follicles Formulated for daily use
Check Amazon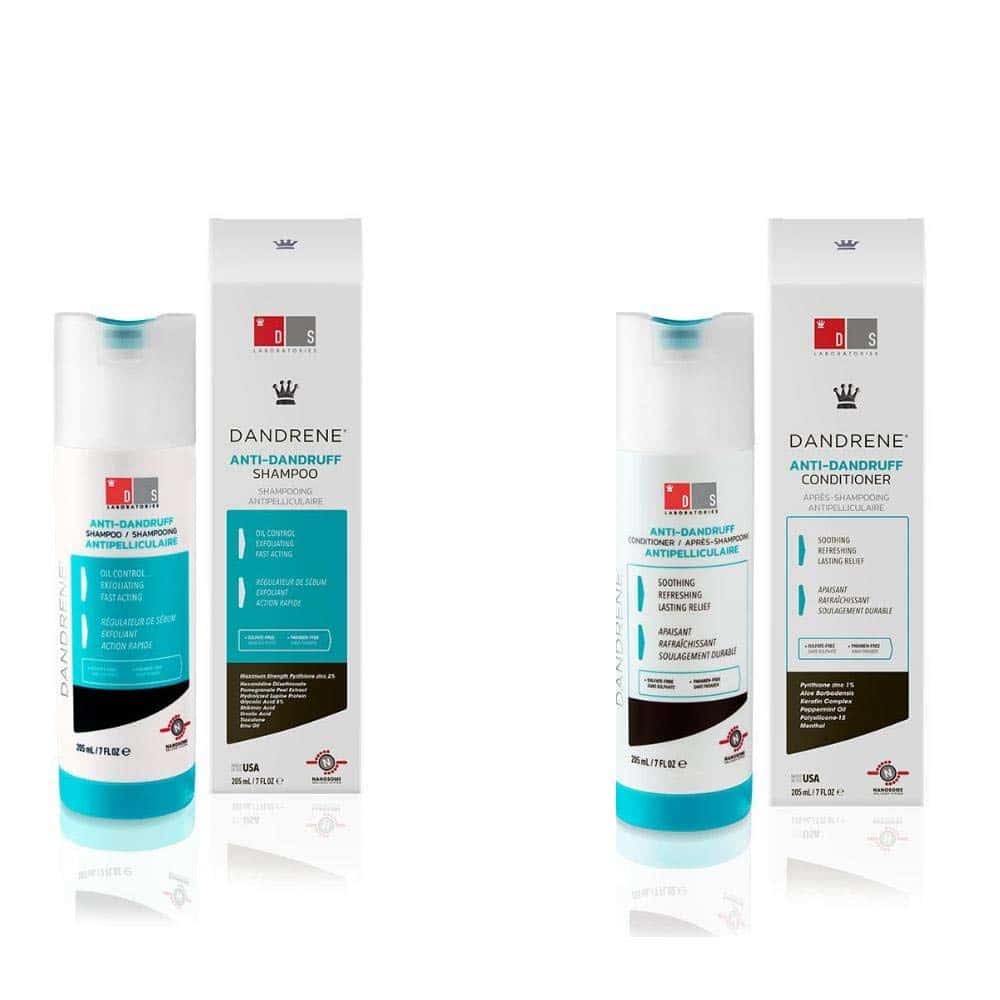 DANDRENE Shampoo
Anti-Dandruff Shampoo & Conditioner
Dandrene safely and effectively reverses chronic scalp issues while gently preserving shine and manageability. No other dandruff product on the market contains such advanced cleansing and control properties while simultaneously creating a luxurious experience.
Fights dandruff without cosmetic compromise
Exfoliates
Extended Relief Maximum Oil Control
Unparalleled efficacy
Check Amazon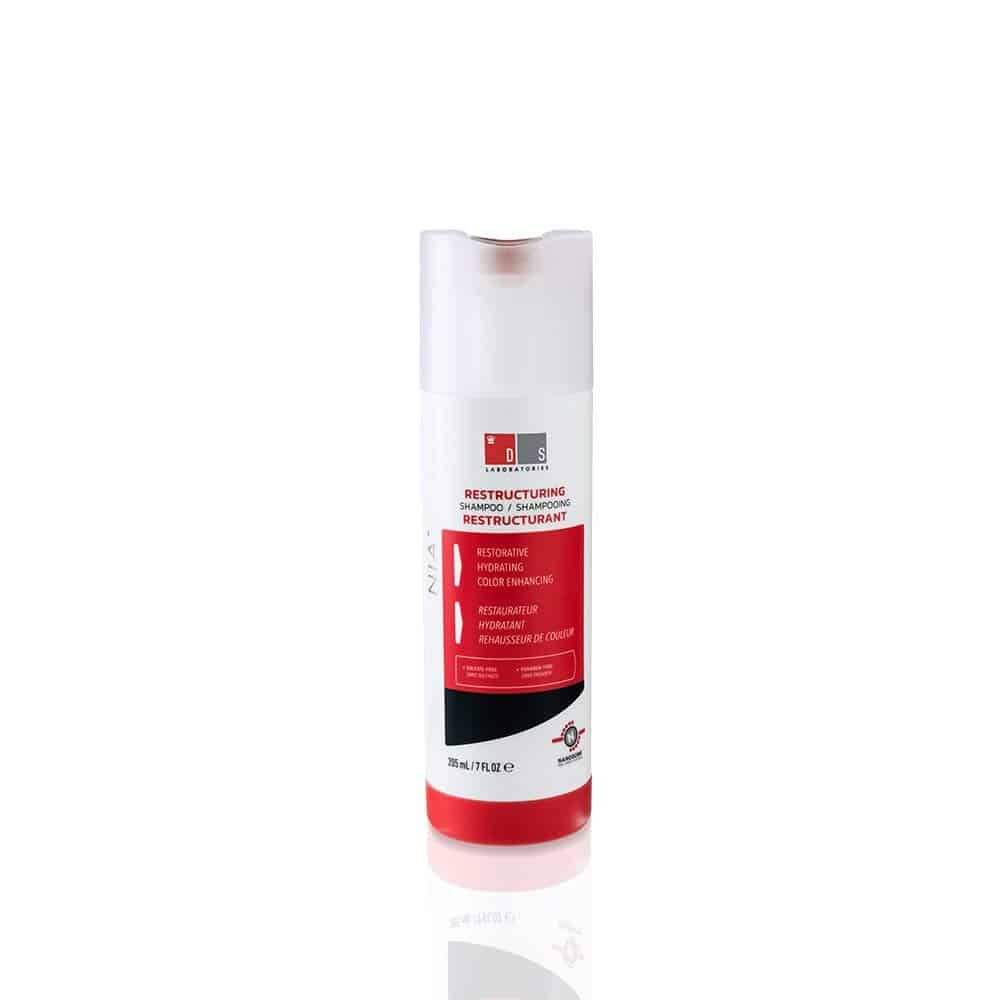 NIA Shampoo
Restructuring Shampoo
Nia® Restructuring Shampoo & Conditioner detangles, moisturizes and boosts tresses for a vibrant, fresh look with more manageability and shine. Equipped with a powerful restructuring complex, this formula repairs split ends and infuses hair with long-lasting moisture while reducing damage—resulting in softer, silkier feeling hair with amazing body.
Restructuring shampoo with moisturizing complex for damaged or treated hair
Color-enhancing technology to preserve the vibrancy
Restorative and hydrating properties to repair and protect
Nanosome delivery system
Sulfate-free and paraben-free
Reduce split ends
Helps repair broken bonds
Extend hair color
SPF 30
Provide hydration, softness, and shine
Check Amazon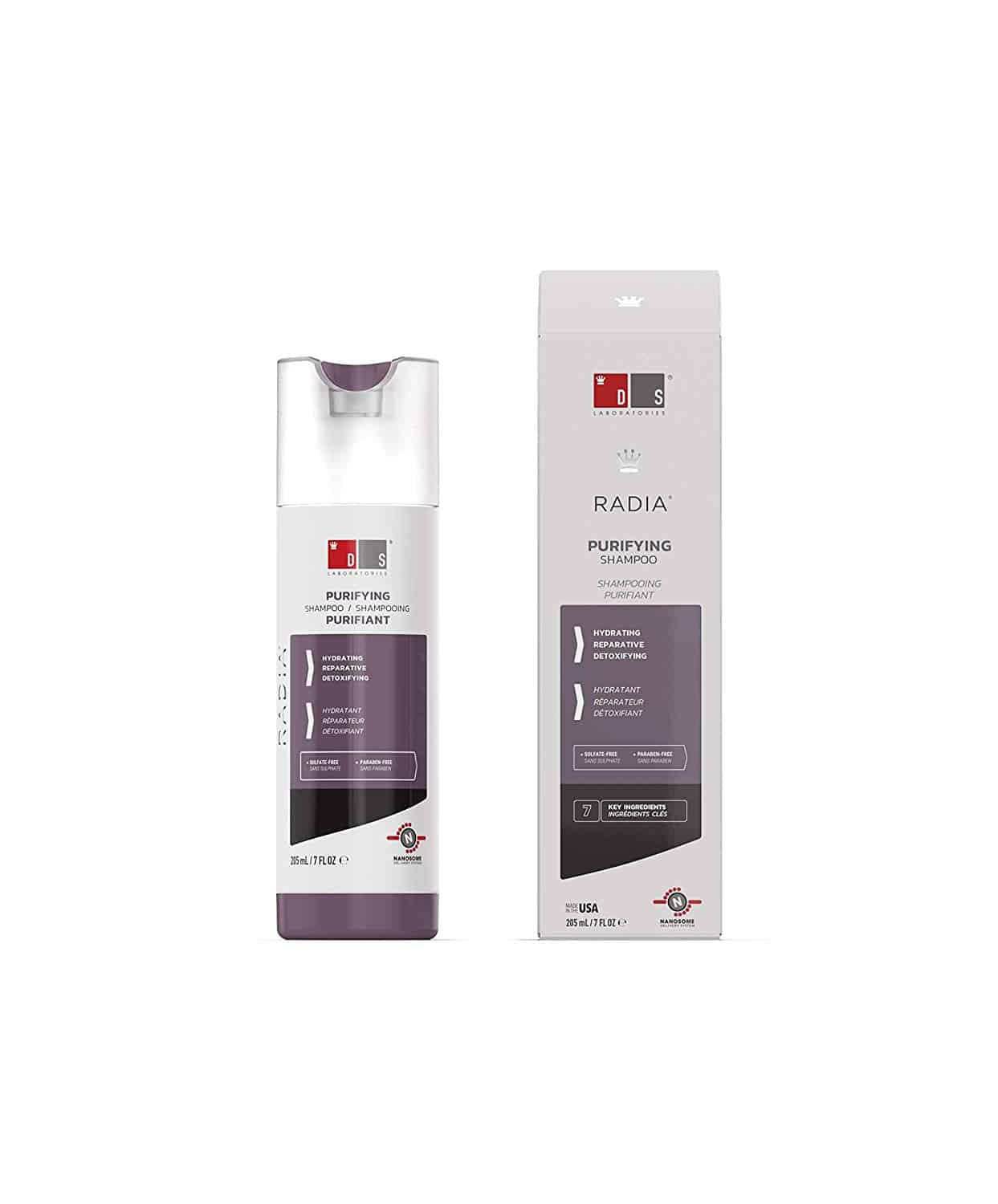 RADIA Shampoo
Restructuring Shampoo
Remove chemical buildup to detoxify hair. From the first application, radial clarifying and softening shampoo removes chemical buildup and detoxifies hair while it softens hair strands. This revitalizing technology is made possible by pioneering research into the science of wetting.
Current studies with new surfactants demonstrate how the enhanced wetting of fibers can deepen the cleansing action that is achievable. This ultra purifying effect is delivered without stripping hair or scalp of their natural moisture. Regardless of quality, any standard shampoo can leave a chemical buildup.
It is important to use a clarifying shampoo to remove this accumulation, to which other hair products contribute every day. Foreign agents include silicone (dimethicone), cationic compounds like cetrimonium bromide, and polymers such as quaternary ammonium compounds. Calcium, copper, and many other ions found in bathwater build up on hair to make it look dull, and it is particularly important to use clarifying products on damaged hair, which maintains a higher negative charge, thus attracting even more buildup.
Radia can be used as a daily shampoo, and it should be used at least occasionally. Routine use of Radia means that other hair products can deliver their optimal efficacy, so users enjoy maximum radiance and shine.
Detoxifies hair UV Protectant
Removes hard water buildup Softens and hydrates hair
SPF 30
Increases manageability