Let's face it, Hemorrhoids are uncomfortable and unfortunately, there's no 'cure' for treating hemorrhoids. However, there are treatments for hemorrhoids that help to alleviate the discomfort, itching, and swelling.
Today we're reviewing one we found that has very positive reviews and good natural ingredients that we believe are great for hemorrhoid discomfort.
You may experience Hemorrhoids due to the following:
Chronic (ongoing) constipation
Straining during bowel movements
Diarrhea
Pregnancy and childbirth
Sitting too long on the toilet
Strenuous exercise or heavy lifting
Aging
Fissures
3 Things About The Creator Of Doctor Butler's Hemorrhoid Ointment:
Formulated by Dr. Cutler (AKA Doctor Butler) who has performed duties as a specialist in the field of Proctology during 30 years as a practicing physician. He has enjoyed successfully integrating patient care both from an efficiency standpoint and as a practical approach to holistic and preventative medicine.
Dr. Cutler has numerous publications and formal presentations including Anal Dilation for the Treatment of Specified Anorectal Disorders; Operative Experience of Colorectal Surgeons; Complications of Anorectal Surgery; Hidradenitis Suppurativa and Obstipation in the Pediatric Patient.

Dr. Cutler also performs FDA approved Clinical Trials and has had formal research training: Human Subject Assurance Training, OHRP/NIH and Good Clinical Practice for Investigators, Quintiles.
Why Doctor Butler's May Be Better Than Other Solutions?
The difference between Doctor Butler's and other products is that most people have sustained healing using Doctor Butler's verses more of a temporary reduction of symptoms with other treatments. This is because Doctor Butler's combines very powerful healing herbs, mineral and amino acids with a vasoconstrictor (as well as the most potent topical anesthetic available either by prescription or over the counter). No other product on the market is similar or has been shown to be as effective for an overwhelming majority of people.
Quick Snapshot Benefits of Doctor Butlers Hemorrhoid Cream:
Helps to Instantly Relieve Pain, Itching and Burning associated with Hemorrhoids and Anal Fissures
Protect and Soothe Irritations associated with Hemorrhoids and Anal Fissures
Reduce Swelling associated with Hemorrhoids and Anal Fissures
Stop Bleeding associated with Hemorrhoids and Anal Fissures
Simplify Personal Hygiene and Cleanliness
Can resolve symptoms as effective as a prescription, but at an affordable price
Doctor Butler's is Colorless and Odorless.
Developed by a Board Certified Proctologist, this ointment protects, soothes and heals.
Combines the most powerful topical pain reliever available either by prescription or over the counter.
It contains Herbs, Minerals, and Amino Acids, which can aid in healing by having antimicrobial effects.
Comparing Doctor Butlers Hemorrhoid to Other Hemorrhoid Products: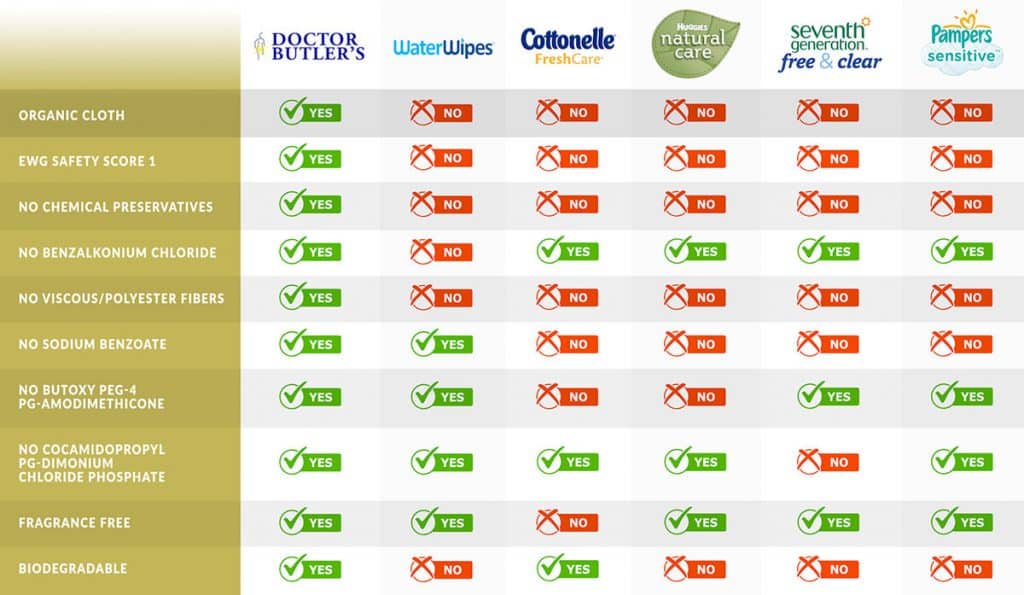 Questions asked when seeing this is a better option than other creams:
Question: Is Doctor Butlers better than other PH creams?
Anwser: Many say it does soothe and act faster than most other creams in the market.
Question: Does it contain petroleum jelly?
Anwser: That's what makes it an ointment. This creates the optimal tissue absorption for the proprietary ingredients and allows them to be most effective.
Ingredients in Doctor Butlers Hemorrhoid ointment:
Lidocaine USP 4.0% Analgesic (pain relief), Phenylephrine HCl 0.25% (vasoconstrictor)Inactive Ingredients: Algae Extract, Aloe Vera Oil, Ascorbic Acid, Calendula Oil, Cholecalciferol, Ginseng Extract, Gotu Kola Extract, Horse Chestnut Extract, Hyaluronic Acid, Lysine HCl, Methylparaben, Mineral Oil, Octyldodecanol, PEG-8 Dimethicone, Petrolatum, Pomegranate Extract, Propylene Glycol, Propylparaben, Pyridoxine HCl, Retinyl Palmitate, Silica, Sodium Propoxyhydroxypropyl Thiosulfate Silica, Stearic Acid, Tocopheryl Acetate, Zea Mays (Corn) Oil, Zinc Oxide